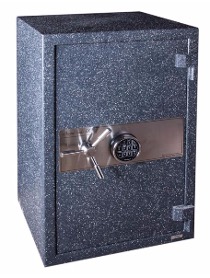 Have you been thinking about installing a residential safe for a while now? Maybe you're still trying to decide whether it's worthwhile? What kinds of items are stored in safes anyway?
Great question, and it's one that we can answer in detail. Here are some of the many things you can put in a residential safe in Addison, Illinois.
Medications
Do you have kids or pets in your home? Do you take any strong or potentially dangerous medications? If so, it would be wise to lock those medications in a residential safe.
All that it takes is for your kids or your pets to accidentally swallow a pill. Just that one action could result in a tragedy. The best way to eliminate the risk of this happening is to keep your medications locked away entirely. A safe is the most secure option.
Weapons
When in the wrong hands, weapons can easily lead to tragedy. Whether it's guns, knives, swords, or otherwise, a misused weapon is a dangerous entity.
For this reason, when you're not using your weapons, you should keep them locked away securely in a safe. If you have guns, specifically, you should invest in a specially made gun safe. These are designed to hold guns and gun accessories so that they're stored safely and properly.
Cash
Do you like to keep cash on hand? If so, you would be wise to store it in a safe. This way, if your house were to burn down or get broken into, the cash will stand a chance of surviving.
Heirlooms
Maybe you have possession of some sentimental items that were passed down to you? Perhaps you own a piece of jewelry or some other valuable that was given to you by a relative? In any case, if you have heirlooms in your possession, you should store them in a residential safe.
Passports
Like to travel abroad? If so, you undoubtedly have a passport in your possession; and as you probably know, getting a passport can be a trying task.
As such, it's important that you keep close tabs on yours. This can be done with the help of a residential safe.
Birth Certificates
As a United States citizen, you may need your birth certificate for a number of reasons. Don't lose yours and spend money getting a replacement! Keep your original copy locked away in a safe and it should be good to go as needed.
Expensive Jewelry
Do you own any expensive jewelry? If so, it could become the target of thieves. To ensure that it's protected, it's best that you keep it in a residential safe when you're not wearing it. Safes are almost impenetrable, and they are likely to keep thieves at bay.
Insurance Policies
Though you probably have access to your insurance policies online, it can't hurt to keep hard copies on hand just in case. To keep these hard copies protected, make sure to store them in a home safe.
Home Deed
It's also a good idea to keep the deed to your home in a safe. Getting it replaced can be a hassle, and it's a process better left avoided. A safe will protect your deed from fire and general misplacement.
Looking to Install a Residential Safe in Addison, Illinois?
Is a residential safe right for you? Looking to install a residential safe in Addison? If so, we here at Suburban Door Check & Lock Service can help.
We've installed countless safes throughout Addison and its surrounding areas. We have a variety of safes for you to choose from, and we can install them in a timely and professional manner.
Contact us today to get the process started!