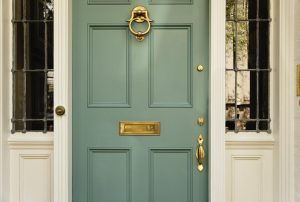 Locks are designed to thrive through years and years of use. However, they can't last forever. At some point, your locks will need to be replaced.
The question is, when is lock replacement needed? Take it from this Bolingbrook residential locksmith — here are five signs that it's time to replace your home's locks:
1. Your Locks Are Loose
One sign that you might need a lock replacement is that your locks are loose. If they shake or move around every time you go to open them, something is off and requires further attention.
Now, this problem could be solved by a repair. However, if you've had your locks for more than seven or so years, a replacement is possibly needed. Your local locksmith can assess the state of your lock and take any actions as needed.
2. Someone Has Recently Broken into Your Home
Was your home recently broken into? Did the intruder break in through a locked door, specifically? If so, there's no doubt: you should have your locks replaced.
If an intruder broke in through your locks once, he or she could just as easily do so again. Whether it be with a spare key or through sheer ingenuity, it doesn't matter — that person knows how to disengage your lock, which means your home is at risk.
There are all sorts of great modern locks for you to replace your existing locks with. Call your local locksmith to discuss your options.
3. You Just Moved into Your Home
Have you recently moved into a new home? If so, you should replace your locks. It doesn't matter whether the home was previously owned or was freshly built, and it doesn't matter whether you were told that the locks were just changed. If you didn't install the locks yourself, someone out there could have spare keys to them.
Past residents, the friends of past residents, construction workers, the spouses of construction workers — you truly never know who might have a copy of your key.
One way to make sure that your home is safe is to have the locks replaced entirely. That way, only you will have the corresponding keys. Or, if you prefer, you could rekey the existing locks.
4. Your Locks Look Outdated
Time passes, and styles change. These changes can affect your locks as well, causing them to eventually look outdated.
While you could try to get a few more years of use out of them, you would be doing your home a disservice. After all, even something as small as a lock can drag down a home's aesthetic.
Instead, you should just make the replacement now. A set of brand new, modern-looking locks could transform the aesthetic of your property.
5. You Want to Eliminate the Need for Keys
Traditional locks are strong, sturdy, and secure. The only problem is that they require the use of keys. Unfortunately, having to carry a key around all of the time can be burdensome.
Wouldn't it be great if you could secure your home without having to use a key? With electronic keypad locks, you can. These locks only require that you enter in a passcode. Once you've done that, they can either be locked or unlocked.
Are you interested in installing electronic locks? As always, you can contact your local locksmith. He or she can help you find an appropriate model.
Do You Need the Services of a Bolingbrook Locksmith?
Are you looking for a Bolingbrook locksmith to replace your locks? If so, we here at Suburban Door Check & Lock Service are ready to help.
Our locksmiths have replaced countless locks throughout the Bolingbrook area. Regardless of your lock needs, our team can assist you.
Contact us today to get the process started!