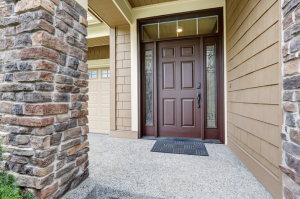 All homes need locks. After all, how else are you going to keep your home secured? A well-rounded lock system is a must.
With that being said, it's important to keep in mind that locks are prone to degradation, wear and tear, and other impairments. As such, residential locksmiths exist to help keep your home's locks in optimal shape.
Are you curious about the specific services offered by residential locksmiths in Bolingbrook, Illinois? If so, then read below. We're going to discuss everything you need to know.
Residential Lock Installation
Do you need to switch out the locks on your home? If so, we here at Suburban Door Check & Lock service have you covered. Our team knows everything there is to know about the installation of residential locks, and we can ensure that your locks are installed in the safest and most optimal manner possible.
It doesn't matter whether you're looking to install cylindrical locks, electronic locks, mortise locks, or otherwise — we can accommodate you. Offering locks from a variety of top-notch manufacturers, including Schlage, Emtek, and Medeco, we're sure to have something you like.
To discuss your options, give us a call at (630) 968-4727.
Residential Lock Repair
Residential locks are designed to last through over a decade of consistent wear and tear. However, that doesn't mean that they can't take on problems from time to time. Your locks will likely experience issues at some point, and when they do, you'll want to have them repaired sooner rather than later.
When the time comes, we here at Suburban Door Check & Lock Service will be there to help. Our locksmiths are highly experienced when it comes to repairing residential locks. Regardless of the problem your locks are facing, we can get it fixed.
Contact us now to schedule an appointment!
Residential Lock Maintenance
Even the highest-quality residential locks need some maintenance from time to time. Not only do they need to be lubricated, but they should be cleaned and realigned as well. Maintaining your locks will prolong their lifespan, allowing you to get the absolute most out of them.
If you need help maintaining your locks, and if you're in the Bolingbrook, Illinois area, our locksmiths are the people to call. We will do everything necessary to ensure that your locks are in good shape.
Providing Residential Locks from a Number of Reputable Manufacturers
We get our residential locks from only the most reputable manufacturers. The manufacturers we've partnered with put a priority on quality, and they're always at the cutting edge of lock innovation. Offering a variety of styles and colors, they're sure to have something you enjoy.
Emtek
Emtek was founded in 1981 and has been at the forefront of lock technology ever since. They manufacture not only cylindrical locks, mortise locks, and electronic locks, but deadbolts, door pulls, and levers as well.
Medeco
Medeco locks have been around for over 50 years. They create a variety of different types of locks, including cylinder locks and mortise locks, to name just a few. Check out some of Medeco's locks now!
Schlage
Schlage has been in business since the early 1900s. Their residential locks are some of the best in the business, and they're available in a number of styles. This company manufactures electronic locks, doorknobs, levers, deadbolts, and more.
Looking for Residential Locksmith in Bolingbrook, Illinois?
Are you experiencing problem with your locks? Looking for Bolingbrook residential locksmith? If so, Suburban Door Check & Lock Service has you covered.
We're well-versed in the installation, maintenance, and repair of all types of residential locks. Regardless of your lock needs, our is ready to help.
Contact us today to request a quote!