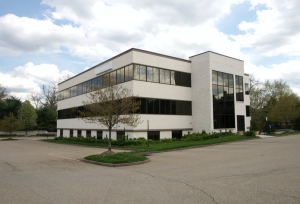 Most commercial properties contain expensive products and/or equipment. As such, if you own a business or a warehouse, you'll want to make sure its lock system is as secure as possible.
However, before you go and hire the first commercial locksmith you come across, you'll want to make sure that you're picking the right one. But how do you find the right commercial locksmith in Geneva, Illinois? By utilizing the following tips:
Ask About Experience
When it comes to being an effective locksmith, experience is extremely important. The more experience a locksmith has, the higher level of service he or she will typically provide.
As such, before choosing a locksmith, you'll want to ask about his or her experience. We recommend choosing a locksmith with at least three years of experience in the field.
Though new locksmiths might be able to get the job done, they're a bit of a risk. Because they haven't had adequate time to hone their skills, they're more prone to mistakes. There's no reason to subject your property to that type of risk when there are plenty of experienced commercial locksmiths out there.
Get Proof of Insurance
When a locksmith installs or repairs locks on a commercial property, there's a risk of him or her causing damage to that property. At the same time, there's also a risk of that locksmith getting injured on the property.
To ensure that your business is protected in both of these situations, you'll want to make sure that your locksmith has insurance. Insurance guarantees that your business won't have to pay for either damages or injuries, and it helps you avoid potentially costly and stressful lawsuits.
We recommend making sure that your locksmith has both general liability and workers' compensation insurance. You can ask to see proof of both.
Look for a Good Lock Manufacturer
When you hire a locksmith to install locks for your business, you'll likely have to choose one of the locks that the locksmith gets from his or her manufacturers. Unfortunately, not all manufacturers are created equal. As such, when searching for a locksmith, it's important make sure that his or her manufacturers are reputable.
Most locksmiths list their manufacturers on the websites, so you should check there first to see what's available to you. If a locksmith doesn't list his or her manufacturers on the website, you should call the company and ask about their manufacturers.
There are all sorts of reputable lock manufacturers out there. However, some of the best for commercial purposes include Corbin Russwin, Schlage, Von Duprin, and Kaba. It's important to spend some time researching to make sure you're getting a quality product.
Ask for Cost Estimates
A locksmith can charge whatever he or she wants to charge — in other words, there are no regulations on locksmith service costs. Therefore, when trying to find a locksmith, it's best that you come up with a few estimates first.
We recommend asking for an estimate from each locksmith you are considering. Then, compare those estimates against each other, choosing one that fits within your budget.
If a locksmith refuses to give you an estimate, then he or she should be avoided. The last thing you want is to be handed an outrageous bill.
Hire a Reputable Commercial Locksmith in Geneva, Illinois
If you're looking for a reputable commercial locksmith in Geneva, then there's no need to look any further. Suburban Door Check & Lock Service has you covered.
In business since 1963, we know everything there is to know about commercial locks and commercial lock-related technology. Offering installation, repair, and maintenance services, our team can ensure that your property's lock system is set up to serve you well.
Contact us today to discuss your needs!