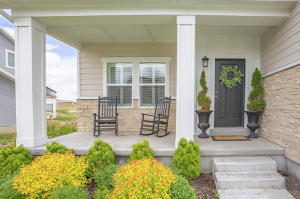 If you own a home, you probably also own a series of locks. After all, you have to keep your home secured somehow, and a lock system is the ideal way to do so.
That said, locks are far from infallible. They can fail to perform their function, and they can take on wear and tear over time. As such, it's often necessary to have them assessed by a locksmith. Are you wondering whether you need the services of a residential locksmith in Winfield, Illinois? Here are four signs that you might:
1. You Want to Install New Locks and Handles
You should call a reputable locksmith if you're looking to install new locks and handles. Sure, you could attempt to install new locks on your own, but many people find that the process is more challenging than they had previously thought. It's not always as straightforward as it might seem.
A professional locksmith is well-versed when it comes to installing locks and all lock-related hardware, and he or she can install everything in a safe and proper manner. Whether you're looking for cylindrical locks, mortise locks, electronic keypad locks, or otherwise, your local residential locksmith can install them exactly as they're meant to be installed.
2. Your Locks Aren't Working as They Once Were
Another sign that you might need to call a locksmith is that your locks aren't working as they once were. For instance, maybe your key is having difficulty turning in your lock? Or maybe your lock turns over with a great deal of friction?
Any number of problems can occur with a residential lock. Allowing these problems to persist can result in even bigger problems over time. For this reason, if your locks are less functional than they used to be, you should bring in a residential locksmith. He or she can assess the locks and make any repairs that might be needed. If necessary, he or she can perform a lock replacement for you as well.
3. Your Locks Are Due for a Change
Residential locks don't last forever. Whether it's because they're aesthetically deteriorated, or they've suffered too much wear and tear, they will eventually need to be replaced.
If your locks have reached this point, there's no one better to call than a Winfield residential locksmith. Your local locksmith can come to your home, remove your existing locks, and replace them with locks of your choice.
There are all sorts of new locks to choose from, including electronic models, cylindrical locks, and more. Contact us for a full run-down of your options.
4. You Want to Learn More About Your Lock Options
Sure, you have locks on your house, but do you really know much about them? If not, and if you're interested in learning about what's out there, then a residential locksmith is the person to call. After all, no one knows more about modern residential lock technology than a person who works with it every day.
Your local locksmith can teach you about the different types of locks, their benefits, reputable lock brands, and more. You can simply make a call and discuss all the information you'd like to know.
Utilize the Services of a Residential Locksmith in Winfield, Illinois
Are you looking for a residential locksmith in Winfield, Illinois? If so, we here at Suburban Door Check & Lock Service have you covered.
We offer all types of residential lock services — from lock installation, to lock repair, to lock maintenance, and more. Regardless of your needs, our team can accommodate you.
Contact us today to get started!