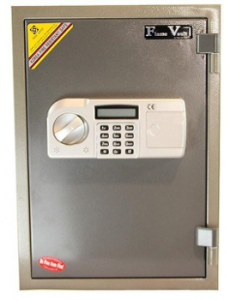 When it comes to storing your valuable possessions, no entity is more reliable than a safe. Residential safes are built to withstand all types of abuse, and they are extremely difficult for intruders to break into.
Are you wondering whether you should install a residential safe in Sugar Grove, Illinois? Here are the primary reasons to do so:
To Safely Store Your Important Documents
There are all sorts of documents that we need to keep tabs on. These vary from passports, to birth certificates, to social security cards, to home deeds, and much more. While we can often obtain copies or replacements of these documents, doing so generally requires a great deal of time, effort, and money.
For this reason, it's best to do everything you can to keep these documents safe. This is one of the many reasons why residential safe exists. Safes are a great place to store your vital documents, helping to protect them from theft, misplacement, and damage.
Regardless of the number of documents you need to protect, there's a residential safe that can accommodate you. Call your local locksmith for further information.
To Keep Others Away from Your Weapons
Do you keep guns or knives in your home? If so, and if you also have children and/or animals in the home, it is strongly recommended that you keep those guns and/or knives stored away in a residential safe.
Residential safes are almost impossible to get through, especially for small children and pets. Generally speaking, unless you have the key to a safe, it will remain closed at all times. In other words, they're the perfect place to store potentially dangerous weapons.
In fact, some safes are designed specifically for storing guns. These offer not only increased length, but built-in gun racks as well. Call us today for more information on your options.
To Safeguard Your Heirlooms
Maybe you were given a wedding ring from your great grandmother? Perhaps you caught a homerun ball from Frank Thomas? In any case, if you have a special heirloom in your possession, you'll want to keep it safe.
What better way to do so than with a residential safe? Your safe will not only protect your heirlooms from theft, but from damage and misplacement as well. Remember: if you lose this heirloom, you can't get it back. By investing in a safe, your sentimental possessions will be secure at all time.
Your local residential locksmith can help you find a safe that accommodates you. If needed, your locksmith can install that safe for you as well.
To Keep Others Away from Your Medications
Do you take any potent medications? If so, and if you have children or pets in your home, you would be wise to lock these medications away. The last thing you want is for a loved to accidently get into something that could cause harm.
A residential safe is great for storing your medications, as it makes them essentially untouchable. As was noted above, safes are extremely difficult to break into. Unless you have the necessary combination or key, there's very little chance of someone making their way into a safe.
There are all kinds of different safes available today. As always, you can contact your local locksmith to see what's available to you.
Looking for a Residential Safe Company in Sugar Grove, Illinois
Want to install a residential safe in Sugar Grove, Illinois? If so, we here at Suburban Door Check & Lock Service can help.
We offer residential safes of all kinds, having installed them in countless Sugar Grove area homes. Regardless of your safe needs, we're the company to call.
Contact us today to get started!