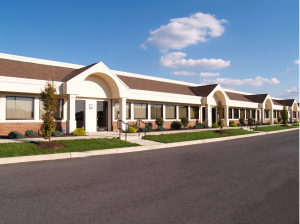 Most business properties contain expensive products and equipment. With that being said, having a series of high-quality commercial locks is extremely important. A proper lock system helps improve the security of a commercial property, which helps prevent break-ins and theft.
For this reason, you shouldn't take commercial security lightly. In fact, you should prioritize it by putting it in the hands of experienced locksmiths. Are you interested in learning more about commercial locksmith services in Oak Brook? Then read below!
Commercial Lock Installation
Need to install new commercial locks on your building? The locksmiths at Suburban Lock can help by installing your locks in a safe and proper manner. We offer all kinds of commercial locks, including the following:
Cylindrical Locks
If you're looking for something traditional, you could go with cylindrical locks. These are manual locks that engage and disengage with the use of a key. Highly durable and extremely secure, they can be used on interior doors, exterior doors, and everything in between.
Electronic Keypad Locks
Looking to say goodbye to those pesky keys? Electronic keypad locks will accommodate you. These can be engaged and disengaged by entering a passcode. They can be programmed to accept several different passcodes at once, which greatly enhances your accessibility capabilities.
Exit Devices
If you own a restaurant, warehouse, factory, or other high-traffic building, you might consider installing exit devices. Exit devices are long, narrow bars that sit horizontally across doors. They can be disengaged with a slight bump, allowing for easy, hands-free access at all times.
Commercial Lock Repair
Locks are built to thrive through all types of wear and tear. In most cases, a commercial lock will last for well over a decade. However, at some point along the way, it will likely take on some damage. When this happens, you'll want to make use of commercial lock repair services.
Our team is well-versed when it comes to repairing all types of commercial locks. Whether your lock is sticking, is difficult to turn, is starting to disconnect from your door, or is out of line with your doorway, our locksmiths can help. Give us a call today!
Commercial Lock Replacement
As was noted above, commercial locks should last a little over a decade. Unfortunately, there will come a time when you'll need to replace your locks. Who do you call when you need a replacement? A commercial locksmith.
The question is: which company should you call if you're in the Oak Brook area? Suburban Door Check & Lock Service! We offer replacements for all types of locks, including cylindrical locks, electronic locks, exit devices, push paddle locks, and much more. Regardless of your preferences and needs, we can replace your locks in a timely and professional manner.
Offering Locks from a Number of Reputable Brands
We get our locks from the most reputable manufacturers in the industry, including (but not limited to) Von Duprin, Adams Rite, Corbin, Schlage, and Kaba. These brands put a premium on craftsmanship, producing locks that are both aesthetically pleasing and functionally impressive.
Regardless of the kinds of locks you're hoping to install, these brands will have a number of options for you to choose from. Give us a call to discuss what's available to you!
Need Commercial Locksmith Services in Oak Brook, Illinois?
Are you dealing with a commercial lock problem? Looking for commercial locksmith services in Oak Brook, Illinois? If so, Suburban Door Check & Lock Service is the company to call.
Our team is beyond experienced in the installation, maintenance, and repair of all kinds of commercial locks. Regardless of your needs, we can accommodate you.
Contact us today for a free consultation!