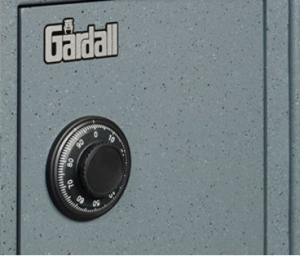 If you have valuable possessions in your home, you would be wise to install a home safe. Home safes provide protection from all types of elements, as their sole purpose is to keep your valuables safe.
Wondering if you should install a home safe in Lisle, Illinois? Here are some of the best reasons to do so:
Use a Safe to Store Dangerous Weapons
Maybe you're a gun enthusiast? Perhaps you like to collect knives? If so, it's strongly recommended that you install a home safe to store your weapons in.
This is particularly true if you have young children or animals in your home. Cats, dogs, and children sometimes get into things that they shouldn't be getting into, and dangerous weapons are certainly no exception. By installing a home safe and storing your weapons inside it, you could prevent a tragedy.
Fortunately, there are safes made specifically to store guns and other weapons. These can handle handguns, rifles, and everything in between. You can call your local locksmith to see what's available to you.
Use a Safe to Protect Your Items from Theft
Just about everyone on this planet has valuable items that they would like to protect. These items include (but aren't limited to) heirlooms, jewelry, and even cash.
The problem is that other individuals want these things, and some of these individuals are unscrupulous enough to attempt to steal them. This is where a home safe comes in.
Safes are very difficult to break into. Not only are their exteriors made from extremely strong metals, but their locks are very difficult to defeat. Therefore, if you want to protect your valuable items from theft, it's recommended that you store them inside a safe.
Use a Safe as a Secure and Familiar Storage Space for Your Documents
There are a number of important documents that are needed to get by in society. These vary from passports, to birth certificates, to home deeds, and much, much more.
Though it's possible to get replacements for most of these documents, the time and money needed to obtain those replacements can be staggering. The better option is to protect these documents and ensure that they're never lost or misplaced.
How do you ensure that your documents can always be found? By keeping them in a home safe. A home safe will act as a familiar storage space for your most important documents, allowing you to easily locate them whenever they're needed.
Use a Safe to Lock Up Your Medications
Not only can guns, knives, and swords be dangerous for children and pets, but so can medications. This is particularly true of potent medications.
As such, if you have kids and/or pets in your home, it's recommended that you store your medications inside a safe. Safes are essentially impossible for kids and pets to get through.
There are all sorts of safes out there, each of which can be suitable for storing medications. As always, you can call your local locksmith to see what's available to you.
Are You Interested in Installing a Home Safe in Lisle?
Are you interested in installing a home safe? If so, and if you're looking for home safe installation in Lisle, Illinois, Suburban Door Check & Lock Service is the company to call.
We have installed home safes in a number of homes throughout Lisle and its surrounding areas. Regardless of the type of safe you're looking to install in your home, our team can assist you.
Contact us today to discuss your needs!