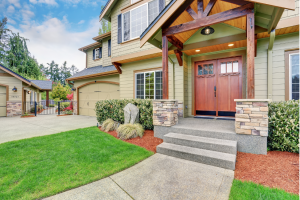 Are you hoping to have new locks installed on your house? Perhaps you just need a simple lock repair? In any case, if you're reading this article, you're likely searching for a reliable locksmith.
The question is: how do you choose the right one? There are a few different things you'll want to look out for. Without further ado, here's how to find the right locksmith in Downers Grove, Illinois:
Ask About Experience
One of the first things to do when looking for a locksmith is to ask about experience. In general, the more experience a locksmith has, the higher level of service he or she will provide.
This doesn't mean that a new locksmith can't get the job done. However, from the customer's perspective, hiring an inexperienced locksmith could be a bit of a risk. After all, there's no history available to determine his or her capabilities.
For this reason, we recommend choosing a locksmith with at least two years of real-world experience. Any locksmith who has maintained a high level of service over this length of time is likely a good option.
Check for Insurance
When you hire a locksmith, you are inviting someone to come into your home. When someone comes to work on your home, there's a chance that he or she could cause damage to the home, especially if they are installing or repairing a lock. This is why, before hiring a locksmith, it's important to make sure they have insurance.
Insurance will protect your home from any damages that might occur. It will also protect you in the event that one of the locksmith's employees becomes injured on your property.
In particular, you'll want to check for general liability insurance and workers' compensation insurance. It's best to make sure your locksmith has proof of both.
Make Sure Your Locksmith is Licensed
In the State of Illinois, professional locksmiths must be licensed with the Illinois Department of Financial and Professional Regulation. If your locksmith isn't licensed with this department, he or she is operating illegally and should be avoided.
In addition to checking for this license, you should also inquire about membership with trade organizations.
Make Use of Review Websites
There are all sorts of business review websites out there. As a consumer, you should be using these sources to check on the quality of the businesses and contractors in your area. This, of course, includes locksmiths.
Some of the sites to check include Google, Yelp, and Facebook. These will include not only a number of customer reviews on a number of different locksmiths, but they'll also provide you with star ratings for those locksmiths.
Compare Costs
Different locksmiths charge different rates for their services. You don't want to pay substantially more for a service than you really need to. As such, when searching for a reliable locksmith, it's wise to call around and get some estimates. Most locksmiths will provide you with an estimate without resistance.
Once you have these estimates, you can compare them against one another. When comparing, be wary of any estimates that are exceedingly low. If a locksmith's rates are remarkably lower than the others, there could be a reason for it (i.e. the locksmith is inexperienced, the locksmith provides poor service, etc.).
Looking for a Residential Locksmith in Downers Grove, Illinois?
If you're looking for a residential locksmith in Downers Grove, there's no need to look any further than Suburban Door Check & Lock Service. We've been proudly serving the Downers Grove area since 1963.
Our team is well-versed in the installation, maintenance, and repair of both commercial and residential locks, and we're ready to assist you.
Contact us today to discuss your needs!