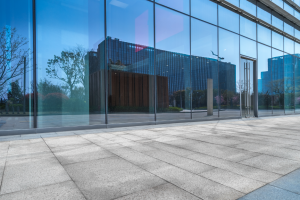 In this society, highly functional door locks are absolutely vital. If your locks were to become impaired, they could become susceptible to break-ins, compromising the entire security of your property.
As such, it's important to be vigilant with your locks, ensuring that they're still primed to protect the interior of your building. Wondering what you should look out for to ensure that your locks are still functional? Then read below. Here are the some of the most common signs that you need a Schaumburg commercial locksmith:
You Need More Accessibility Options
When running a business, the accessibility of your property is very important. After all, an employee might need to come in on a weekend, or after the building has already closed up for the night. If your building does not provide adequate accessibility, it could become a hassle making sure your employee can get inside.
Fortunately, there are ways to improve the accessibility of your commercial property. In particular, you can install electronic locks. These locks allow individuals to simply disengage them with the use of passcodes. As such, by installing electronic locks, you can provide accessibility to all of your employees whenever it's needed.
Are you interested in installing electronic locks? Your local commercial locksmith can help you find locks that are appropriate for your property.
Your Locks are Impaired in Some Way
Perhaps your locks have trouble turning when being disengaged with a key? Maybe your locks have become loose inside the door frame? Regardless, if your locks are impaired, it's important that you have them inspected by a commercial locksmith.
A commercial locksmith can assess your locks to determine what problems they're facing currently. If needed, he or she can then make necessary repairs. If absolutely necessary, your locksmith can replace your locks as well.
Someone Broke into Your Property
One of the surest signs that you need the help of a commercial locksmith is that someone recently broke into your property. Unless this was done through a window or an unlocked door, there's obviously a vulnerability in one of your locks. As such, your locks should be assessed by a commercial locksmith.
Failure to bring in a locksmith could lead to even more break-ins in the future. If you have any expensive equipment inside of your commercial property, this poses a huge risk.
An Unwanted Individual Has Access to Your Property
Maybe an ex-employee never gave his or her key back? Perhaps you lost a key and fear that it might be in a stranger's possession? Whatever the case may be, if an unwanted individual has access to your property, it's strongly recommended that you change your locks.
Who should you call to facilitate this change? A commercial locksmith!
Your Locks Look Antiquated
Locks aren't just functional entities. They also contribute to the aesthetics of their respective properties. Unfortunately, however, locks also take on deterioration over time, and they can lose a great deal of their aesthetic value.
For this reason, if your locks have an old, antiquated look, you should think about having them replaced. A commercial locksmith can assist you with the task, ensuring that your locks are installed in a secure and correct manner.
Do You Need a Schaumburg Commercial Locksmith?
Have you noticed any of the signs reviewed above? Do you need a Schaumburg commercial locksmith? If so, we here at Suburban Door Check & Lock Service have you covered.
Whether it's a lock installation, maintenance, or repair, our team can provide it to you. We look forward to helping you improve the security of your property.
Contact us today to discuss your needs!