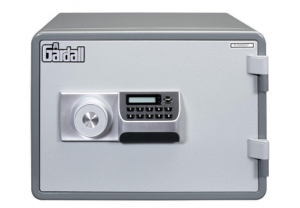 Perhaps you have some vital documents that you're hoping to protect? Maybe you need a secure spot where you can store your weapons? Regardless, if you're reading this article, you're probably thinking about purchasing a home safe in Warrenville, Illinois.
However, before you make an impulse buy on the first safe you come across, you'll want to consider a few things. This will help you decide on the best safe possible based on your needs.
Curious as to what you should consider when purchasing a home safe in Warrenville, Illinois? Read below to find out!
What Will You Be Storing in Your Safe?
When purchasing a home safe, you should first consider what you'll be storing inside of it. Certain types of safes are equipped to handle certain types of possessions. For example, some safes are designed specifically to hold guns. On the other hand, some other safes are used to hold only small items like cash or paper documents.
In the end, you'll want to buy a safe that can properly accommodate your needs. To do so, you should carefully assess the safe's characteristics and see how they tie into different uses.
What Type of Lock is Best for You?
The next aspect to consider when purchasing a home safe is the type of lock you're most comfortable with. Safes come equipped with a wide variety of locks, each of which has its own individual set of characteristics.
The locks you're most likely to come across include keyed locks, keypad locks, and combination locks. That said, there are a number of other types available as well (even digital ones). None is necessarily better than the rest. It all comes down to your personal preferences and needs.
What are Your Storage Needs?
Safes come in a wide variety of sizes. While one safe might have only a few inches of storage area, another might have several feet of storage area. Your goal is to find which sized safe fits your specific needs.
Do you only plan on storing small documents like tax records and wills? If so, then there's no reason to spend money on a massive safe. Need to safely secure guns and other weapons? In all likelihood, you'll need something on the larger side.
If possible, it's important to consider future needs as well. You might have to store something bigger down the line.
What Level of Protection Do You Require?
Another aspect you'll want to consider is protection capabilities. Different safes supply different protection, with some of them protecting against fire, for instance, and others do not.
To assess the particular protection level of a safe, you'll want to search for certifications. For example, some safes are tested and certified by independent testers, like TL Testing and Underwriters Laboratory. This is particularly common when a safe has fireproof capabilities.
How Much Can You Spend?
Safes are available at a variety of different price points. The most affordable models can generally be purchased for under a few hundred dollars. The most expensive models, on the other hand, can cost you thousands.
Generally speaking, if you want a decent safe, you should spend at least a few hundred dollars. Keep in mind — the more features it offers, the more expensive it will be.
Need a Home Safe in Warrenville?
Need a little help choosing your safe? In need of a home safe in Warrenville, Illinois? If so, the professional locksmiths with Suburban Door Check & Lock Service are here to help.
We supply safes of all types and sizes. Regardless of your needs, our team can accommodate you.
Contact us today to get the process started!