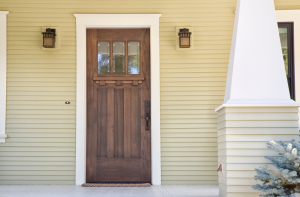 Maybe you're moving into a new residence and are curious about the state of its security? Perhaps the security of your existing home is lacking? Regardless, if you have some notable problems with your locks, it's important that you address them as soon as possible.
The question you may have now is: who should you call? The answer: a licensed locksmith. Wondering what an Addison locksmith can do for you? Read below to find out!
Install New Locks on Your Home
Maybe you just moved into a home that was built brand new? Perhaps you're moving into a formerly lived-in home? Maybe it's been awhile since your home was updated in any way? In any case, it's never a bad idea to have the locks changed.
Who should you call when a lock change is needed? A locksmith! Locksmiths are well-versed in the installation of all types of locks, including mortise locks, cylindrical locks, electronic locks, and more. Regardless of the type you prefer, your local locksmith can help you install them.
Yes, you have the option of installing your locks on your own. However, this isn't quite as simple it may seem. If you want the job done in as secure and as safe a way as possible, it's best that you hire a professional locksmith.
Repair Your Existing Locks
Locks are subject to a great deal of wear and tear over time. As such, they will eventually start to deteriorate, and this deterioration may signal the need for a replacement. However, before you decide to replace your locks, you may want to see if they can be repaired instead.
Many lock issues can be rectified by a repair as opposed to a replacement. We recommend bringing in a professional locksmith so that he or she can assess the problem carefully. His or her professional opinion will leave no doubt as to which is the better option, ensuring that you get the best value possible.
Make New Keys
Maybe you've been using the same key for years, causing it to wear down and cause friction inside the lock? Perhaps your kids are growing older and need independent access to your home? Whatever the case may be, a locksmith can help you make new copies of your keys.
Locksmiths are well-versed in producing new keys, and they can get the job done quickly.
Sure, you also have the option to have your key made at a big box store as well. However, it's important to note that the keys made in these places often end up being dysfunctional or poorly cut. A locksmith-manufactured key will fit snugly and turn smoothly, making it the better option overall.
Get You Back In
Have you ever locked yourself out of your home? How did you get back inside? Hopefully you didn't have to break a window, because there's a much simpler and more affordable solution. When you lock yourself out of your home, all you have to do is call your local locksmith. Professional locksmiths have all the tools needed to get a person back into his or her home in just a short amount of time.
In Need of an Addison Locksmith?
Need new locks? Need help replacing your existing locks? If so, there's no one better to call than a locksmith. Looking for an Addison locksmith, specifically? Suburban Door Check & Lock Service has you covered.
Our team has been serving the Addison area since 1963, assisting in the installation, maintenance, and repair of all types of residential and commercial locks. Regardless of your lock needs, we're ready to help.
Contact us today to get started!