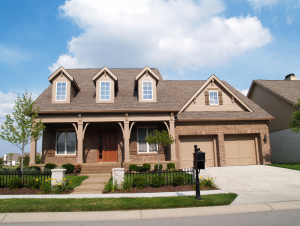 Though moving into a new home can be exciting, it can also be quite stressful, especially with all of the responsibility it entails. There are a number of things that need to be tended to after you've moved into a new home, and failure to tend to these things could leave you and your family vulnerable.
One of the most important things to tend to is your Berwyn home's locks. Though these locks might seem secure, there's a chance that they could be compromised. As such, many homebuyers choose to replace the old locks right away. Consider the following:
The Home's Previous Owners Might Still Have Keys
When you purchase a home from somebody, you purchase that home and everything related to it: the yard, the patio, the garage door opener, and, of course, the keys.
In all likelihood, the previous owners of the home will have handed all of these things over to you. However, there have been cases of previous owners holding onto extra keys, essentially allowing them continued access to the home.
The last thing you want is for the previous owners to walk into your new home unannounced. As such, if you want to prevent this from ever happening, you should have your locks replaced. Even if they are fairly new locks, it's still a good idea to have them changed out.
Construction Workers Might Have Keys
Not in a previously owned home? Did you buy your house brand new? Well, then you don't need to worry about your locks being compromised, do you? Not exactly.
Even though there's no previous owner who might have possession of a corresponding key, there's still a possibility that a contractor or construction worker has access to one. If so, your home is vulnerable, and is at a heightened risk for a break-in. Replace your locks and you'll negate that risk.
Someone Might Not Be Telling the Truth
When looking at new houses, you likely asked a number of questions to the sellers of those houses. In fact, you might have even inquired about having new locks installed.
Even if you did, and even if the seller agreed to replace the locks, it's important to remember that people do not always tell the truth. New locks cost money (plus time), and it wouldn't be out of the question for the seller to exaggerate the truth here. If he or she did, you could be vulnerable, both now and in the future. As such, it's recommended that you replace the locks on your own.
What Does It All Mean?
If you've recently moved into a new house, it's highly recommended that you replace its locks. This is true under all circumstances — whether you bought the house from a previous owner, whether you built the house from scratch, whether you were told that the locks were recently replaced, or otherwise.
Unless you saw the locks replaced with your own two eyes, there's a chance that your home is vulnerable. A fresh lock replacement is the only thing that will eliminate that vulnerability. Bring in a professional locksmith to replace your locks, and you'll enjoy the benefits of a safe and secure living environment.
Utilize the Services of a Berwyn Locksmith
Interested in changing the locks in your home? Looking to utilize the services of a Berwyn locksmith? Suburban Door Check & Lock Service has you covered.
Our team has installed locks on countless homes throughout the Berwyn area. Regardless of the locks you're looking to install, we can help you.
Contact us today to discuss your needs!