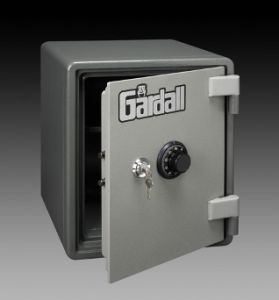 There are more than a few reasons to have a home safe installed in your house. Home safes can protect valuables from a variety of different disturbances, including but not limited to thieves and natural disasters.
Are you curious as to the exact benefits of installing a home safe in St Charles, Illinois? Then read below. We're going to discuss everything you'll need to know.
Protects Your Items from Storm Damage
Ideally, you'll go through life without encountering a natural disaster or severely destructive storm. Unfortunately, for many, this is not a reality. Severe storms present themselves fairly frequently and can wreak havoc on all of those that they cross.
Here in St Charles, tornadoes are one of the biggest concerns. We've had a few major tornadoes move through the state, many of which have caused massive destruction. Imagine what such a storm could do to your vital documents, your heirlooms, your expensive items, etc.
As such, if you have these important items in your possession, we recommend storing them in a safe. A safe will protect them not only from water damage, but other potential damage as well.
Keeps Weapons Secure
Maybe you have guns, or knives, or other weapons in your house? If so, it would be wise to keep them in a safe.
Storing these items in a safe ensures that they can't be accessed by children or other unwanted people. This is important, as it prevents tragic accidents from occurring.
Protects Your Items from Theft
Essentially everyone has valuable items in their possession. These items vary from jewelry, to stamp collections, to personal heirlooms, and the like.
Do you have these kinds of valuables? If so, you likely want to protect them with all you've got. What better place than a home safe?
By keeping your items in a home safe, you ensure that they're almost impossible to steal. Even if seedy individuals do make their way into your house, they won't be able to access your locked safe.
Creates a Central Storage Area for Important Documents
In modern society, everyone has some important documents that they need to keep handy. These documents run the gamut from passports, to birth certificates, to tax returns, to wills, and the like.
If you were to lose these documents, you could face some serious hassle. As such, it's important to keep tabs on them as much as possible.
Perhaps the best way to do this is to install a home safe. A home safe creates a central storage area where you can reliably store your important documents as needed. This guarantees that, when it's time to look for these documents, they're right where you last left them: in your home safe.
Secure Dangerous Substances
Do you have children in your home? Do you have dangerous substances in your home (i.e. medications, cleaning chemicals, etc.)? If so, you would be wise to keep those substances in a home safe.
By storing those items in a home safe, you can prevent them from getting into the wrong hands. In other words, you can avert disaster.
Looking to Install a Home Safe in St Charles?
Are you interested in installing a home safe in St Charles, Illinois? If so, and if you're looking for a licensed professional to install it for you, we here at Suburban Door Check & Lock Service are the people to see.
Our team of locksmiths has installed countless home safes throughout the St Charles area. Regardless of the type of safe you need, we can accommodate you.
Contact us today to get started!