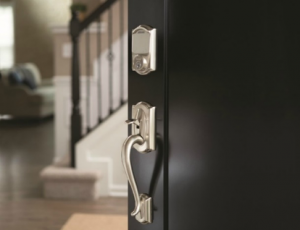 Maybe you're in the process of remodeling your house? Perhaps you're looking to make some updates to your business property? Whatever the case may be, there are certain events in life that lead us to start thinking about replacing our locks.
However, as you probably know, not all locks are created equal. In truth, some brands stand out above the others. Now, you might be wondering: which lock brands are the best? This Lombard locksmith has you covered. Here are the five most reputable lock brands to consider in 2020.
Adams Rite
Adams Rite has been in business for over 100 years. Always on the cutting edge of lock technology, they specialize in aluminum models, in particular. Designed primarily for commercial properties, each of their products is characterized by a sleek and professional flair.
That said, Adams Rite locks aren't just aesthetically appealing. They're highly functional as well, sporting top-notch security and durability capabilities. Whether you're looking for deadlocks, dead latches, cylinder locks, electric strike locks, or exit devices, Adams Rite has you covered. Check out their selection of locks now!
Schlage
Searching for residential locks, in particular? If so, Schlage might be able to accommodate you. Established in 1920, this company has always been at the forefront of residential lock style and innovation. Note, however, that they offer a good variety of commercial locks as well.
Each Schlage lock is characterized by maximum security and durability capabilities. Schlage manufacturers everything from deadbolts, to levers, to handle sets, to electronic locks, and more. Take a look at their selection on their website!
Corbin Russwin
Up next is Corbin Russwin, a reputable lock manufacturer with over 180 years of experience. That's right: this company has been around since 1839, and they've been one of the leading producers of locks ever since. Offering both commercial and residential models, they're sure to have something that suits you.
Corbin Russwin manufactures everything from cylindrical locks, to deadbolts, to padlocks, to mortise locks, to exit devices, and more. Sporting top-notch construction and durability, their locks are built to last. Browse Corbin Russwin's selection now!
Emtek
Compared to the others on this list, Emtek is a relatively new company. But don't let their short lifespan trick you into thinking they provide a lesser product. The fact of the matter is that this company produces some of the best locks on the market today.
Established in 1981, Emtek specializes in residential locks. They offer not only mortise locks, tubular locks, and levers, but electronic locks and door pulls as well. Offering only the best in construction and durability, their locks are as functional as any you'll come across. You can visit their website to look at their selection!
Von Duprin
Von Duprin is famous for having invented the exit device after tragedy struck a Chicago theater in the early 20th century. That said, they offer a wide variety of other security devices as well, including power supplies and electric strike plates, to name just two.
If you're looking to install locks on a commercial property, Von Duprin is one of the top manufacturers to consider. Their products are tough, durable, and aesthetically pleasing. Take a look at their products now!
Looking for Lock Installation in Lombard, Illinois?
There they are: five of the most reputable lock brands of 2020. Are you looking for lock installation in Lombard, Illinois? If so, the locksmiths with Suburban Door Check & Lock Service are here to help.
We sell all of the lock brands reviewed above, having installed them on countless Lombard properties. Regardless of your lock needs, our team can accommodate you
Contact us to discuss the security needs of your property!