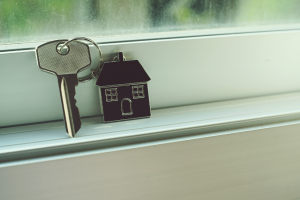 If you're a homeowner or a business owner, it's important that you maintain the security of your home and/or commercial property at all times. Though security can be established through a variety of means, the most prominent form of security is the use of locks.
Who should you call when you have a lock-related problem? The answer is a locksmith. Curious as to what exactly an Elk Grove Village locksmith can do for you? Then read below!
Install New Locks
It doesn't matter whether you're building a new residence or you're making renovations to your current home — if you're looking to install new locks, you should call your local locksmith. While you might be able to install your locks on your own, you could also very easily make a mistake. In doing so, you could end up compromising the security of your home.
Professional locksmiths, on the other hand, know all of the ins and outs of lock installation, ensuring that they can install your locks in as secure a way as possible. In short, if you want your locks to be installed correctly without a shadow of a doubt, you should utilize the services of a licensed locksmith.
Repair Your Current Locks
Over time, as they experience more and more exposure, locks incur more and more wear and tear. Eventually, this wear and tear can get to the point where the lock starts to take on functional problems. At that point, repairs may become necessary.
While it is possible to repair locks on your own, it's generally not advised. In fact, in doing so, you could actually end up making the problem worse than it already is. As such, it's recommended that you utilize the services of a professional locksmith instead.
Locksmiths are not only knowledgeable about the specifics of locks, but they also have the tools necessary to handle all types of lock repairs. For these reasons, they're better equipped to fix locks than anybody else.
Install a Home Safe
In need of optimal security for your weapons, cash, heirlooms, or important documents? If so, you should consult with your Elk Grove Village locksmith about installing a home safe. Home safes are the ideal storage entities for valuable items, offering protection not only from intruders, but from fire as well.
Sure, it's possible to install a home safe on your own. However, it is much safer to utilize the services of a locksmith. A locksmith will have great familiarity with the installation process, and they will be able to carry it out perfectly.
Inform You of Modern Lock Technology
Like all things in existence, locks are perpetually progressing. What was popular 20 years ago could very well be seen as antiquated now. As such, if you don't spend a lot of time learning about locks (and most people don't), you might be a little behind the times.
Interested in learning more? If so, a locksmith is the person to call. Locksmiths deal with locks on an everyday basis. As such, they know just about everything there is to know about modern locks and modern lock technology.
Utilize the Services of an Elk Grove Village Locksmith
Maybe your locks are broken? Perhaps you need new locks installed? Whatever the case may be, if you need the services of an Elk Grove Village locksmith, Suburban Door Check & Lock Service is here to help.
We are experts when it comes to lock installation, maintenance, and repair, having assisted countless home and business owners throughout the Elk Grove Village area. Regardless of your needs, our team can accommodate you.
Contact us today to utilize our services!