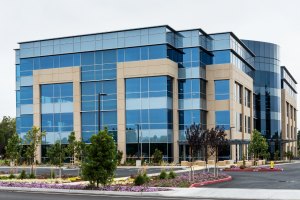 Maybe you're building a new commercial property? Perhaps your existing one is in need of some updates? Whatever the case may be, you're looking for commercial locks in West Chicago. Now, all you need to do is decide on which types of locks are right for you.
When it comes to commercial locks, there are four primary options at your disposal. Below, we're going to discuss them all at length, helping you pick the one that best suits your property.
Cylindrical Locks
If you're looking for a traditional approach to your security, you may want to opt for cylindrical locks. Cylindrical locks are entirely manual in terms of operation. They can be locked and unlocked with the use of keys, and they can only be engaged or disengaged with a turn of a hand.
Highly secure and exceedingly tough, they can thrive for decades and decades. This is true whether they're used on exterior doors or interior doors.
Electronic Keypad Locks
The big plus with electronic keypad locks is that they don't require the use of a physical key. Instead, they are accessed by entering a code. This allows you to assign a viable passcode to each of your employees, allowing for convenient accessibility whenever needed.
There is one potential downside to these sorts of locks: they're not quite as secure as others. Why? Because, if an employee reveals his or her passcode to an unwanted individual, that unwanted individual could easily make their way into the building.
Exit Devices
If you're looking to install locks on a gymnasium, warehouse, or factory, you should consider exit devices. Exit devices are the long, narrow handles that you see in many commercial buildings. They extend horizontally across their corresponding doors.
Not only are exit devices highly secure, but they're extremely durable as well. They are designed to last for decades, whether installed inside or out.
The biggest upside to exit devices? Their ease of use. They can be engaged and disengaged with the bump of the hand, allowing for easy accessibility.
Push Paddle
The last lock we're going to discuss is the push paddle lock. Similar to the exit device, this lock can be disengaged with a bump of the hand.
Highly durable, they are used on commercial aluminum framed glass doors, and they are typically on the exterior doors of a building. They can be found in restaurants, office buildings, apartment buildings, and a range of other commercial properties. Regardless of the type of commercial property you own, push paddle locks are a viable option.
Ready to Install Commercial Locks in West Chicago?
Have you made your choice? Are you ready to install commercial locks in West Chicago? If so, the locksmiths with Suburban Door Check & Lock Service are the people to call.
Our team has installed countless commercial locks throughout West Chicago and its surrounding areas. Regardless of your lock needs, our licensed locksmiths are ready to help.
Contact us today to get started!