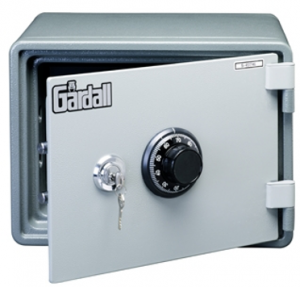 Looking to protect your most valuable documents? Need a place to store your guns? If so, you should consider buying a home safe.
However, before you go out and buy the first safe you see, you'll want to make a few considerations. Only then will you be able to make the best choice.
Wondering which considerations to make? The keep reading below. This Carol Stream home safe and locksmith company has you covered.
Get the Size Right
One of the most important things to do when choosing a home safe is to get the size right. Size is important for two reasons: 1. It ensures that you have enough space to store your valuable items, and 2. It ensures that your safe is heavy enough so that it can't be picked up and stolen easily.
At a minimum, your safe should weigh around 200 pounds. If your safe is any lighter than 200 pounds, you should make sure that it can be bolted to the ground. Otherwise, it could conceivably be lifted and taken away.
As far as length goes, it's really based on your needs. If you're only storing paper documents, you could get by with something relatively small. If you're storing guns, you'll likely want something with much more length.
Assess Fireproofing Capabilities
Safes can protect their contents from a variety of elements. One of these elements is fire. That said, different safes have different fireproofing capabilities. As such, when choosing one, you'll want to evaluate it carefully.
The key thing to look for is its fire rating. Fire ratings are determined by independent testing companies such as Intertek or Underwriters Laboratory. These organizations test other companies' safes under artificial conditions, then rate them based on how well they hold up.
An example of a fire rating would be 1 hour at 1200ºF. This indicates that the contents of the safe remained unharmed for 1 hour at an outside temperature of 1200ºF.
One hour is generally the minimum level of protection that you'll want to look for. This is because it typically takes up to an hour to put a fire out. As such, if your safe can't hold steady for an hour, its contents could very well be harmed.
Choose a Lock Style
Safes come with a wide variety of lock styles as well. While none of these styles is necessarily better than the others, you might have a specific preference. For this reason, you should consider which style would suit you best.
Some of the most popular styles include combination locks, keyed locks, digital locks, and biometric locks. Each has its own upsides and downsides, but one might accommodate you better than the others. For more information on each, give us a call!
Buy from a Reputable Brand
There are a number of different safe manufacturers on the market today — some of which are worth their investment, and some of which are not. As such, we recommend that you only buy from a reputable brand.
When it comes to heavy-duty safes, few brands are as renowned as Gardall and Hayman. Their products are impeccably built and designed to withstand a range of challenging situations.
Buy a Home Safe from a Carol Stream Locksmith
Ready to buy a home safe? Hoping to buy one from a Carol Stream locksmith? If so, we here at Suburban Door Check & Lock Service are the people to see.
We offer a wide variety of home safes, each of which is supplied by either Gardall or Hayman. Regardless of your functional or size needs, we're sure to have an option that suits you.
Contact us now to get the process started!