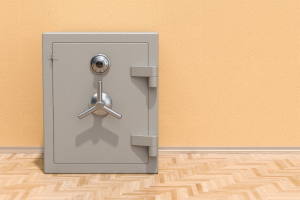 Are you considering investing in a home safe? For many, the only problem is that they're not sure what they would store in it.
In truth, there are a variety of items that should be stored in a home safe, many of which you probably possess. Curious as to what they are? This St Charles home safe and locksmith company has you covered.
Birth Certificates
Your birth certificate is a necessity. Not only do you need it in many cases to secure employment, but to obtain many critical government documents as well. As such, it's important that you protect it as much as possible.
Wondering how to keep it safe from harm? The answer is a home safe. A home safe will not only protect your birth certificate from theft and misplacement, but from fire as well.
Social Security Cards
Like your birth certificate, your social security card is needed for a number of purposes. While you can replace it, you might end up finding that the process is a bit frustrating (and expensive!).
For this reason, it's wise to store your social security card in a home safe. Your safe will act as a familiar storage spot, ensuring that you can keep tabs on your social security card at all times.
Passports
While passports can be replaced, the process associated with replacing them can be quite grueling. Not only is it expensive, but time-consuming as well.
As such, we recommend keeping your passport in a home safe. The safe will offer protection against fire, theft, and general misplacement.
Insurance Policies
Though most insurance policies can now be found online, it's still wise to keep hard copies around in the event of power outages. Wondering where you should keep these policies? A home safe is an excellent option.
Home Deeds
You never know when you might need to show proof of your home ownership. As such, you may want to keep your home deed close by at all times. Looking for a safe, secure, and familiar place to store it? A home safe is your best bet.
Weapons
Do you have guns or knives in your home? If so, you should consider storing them in a home safe. Storing them in a safe not only protects them from unscrupulous individuals, but it also ensures that they can't be misused by children.
Medications
Maybe you take a particularly potent medication? Like all of your weapons, you should be storing it in a safe. Storing your medications in a safe not only prevents theft, but it also prevents kids and animals from accidentally getting into them. In other words, it prevents tragedy.
Heirlooms
Do you have a lot of sentimental items in your home? Have you been passed down timeless family heirlooms? If so, you would be wise to store them in your home safe. Possessions like these can't be replaced. For this reason, you'll want to do everything you can to preserve them.
Jewelry
Maybe you're the owner of some expensive jewelry? If so, you would be wise to store it in a home safe. After all, jewelry holds great value and is a common target for thieves.
Cash
Like to keep cash stored in your home? If so, you should store it in a place where it's protected from fire and theft. A safe is the ideal location.
Looking to Buy a Home Safe? Utilize the Services of a St Charles Home Safe and Locksmith Company
Do you want to store your items in a home safe? Looking to utilize the services of a St Charles home safe and locksmith company? Suburban Door Check & Lock Service is the company to call.
We've installed home safes in countless homes throughout the St Charles area. Regardless of your needs, we are ready to help.
Contact us today to get the process started!