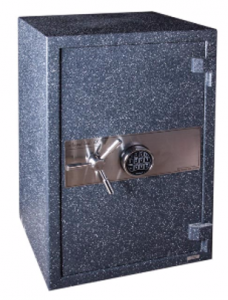 When it comes to storing your valuables and precious items, there's no better place to keep them than a home safe. Home safes are highly effective in protecting tangible items, guarding them from a number of elements.
Wondering why you should install a home safe in Bedford Park? Here are four reasons to do so.
Protect Items from Natural Disasters
Though we all hope to avoid them, natural disasters are a reality of life. Whether it be a tornado raging through and creating 100 mile-per-hour winds, or severe rainfall that causes your home to flood, natural disasters can wreak quite a bit of havoc.
Unfortunately, much of this havoc involves the destruction of our possessions. Natural disasters can take a valuable piece of jewelry or a family heirloom and render it unrecognizable. For this reason, it's important that we keep certain items protected.
A safe is just the place. Home safes will not only secure items against thieves, they can secure them against unexpected disasters as well. With a home safe, you can rest easy knowing that your treasured possessions are protected.
Secure Items from Thieves
The world is an imperfect place with some imperfect people. Unfortunately, some individuals turn to lives of crime, stealing and conning to get by.
While most of us hope to avoid these individuals, doing so is not always possible. This is why it's important to have a safe installed in your home. Home safes can be used to lock away our most valuable possessions, ensuring that thieves don't have a chance to steal them.
While a home safe might not keep an unscrupulous individual from breaking into your home, it will prevent him or her from taking many of your valuable items.
Keep Dangerous Items from Children
Do you have children in your home? If so, you likely already know that kids tend to get into everything. Unfortunately, this means that they sometimes go where they shouldn't go and do things that they shouldn't be doing.
Because of this, it's important to take measures to protect children from themselves. One such measure is locking dangerous items away so that they can't be accessed by children.
A home safe will allow this, guarding everything from guns, to knives, to potent medications, and more. As long as you don't give your kids access to your safe, accidents can be easily avoided.
Establish a Familiar Storage Space
Human beings are creatures of habit. Many of us thrive on consistency and familiarity. If consistency and familiarity are missing from our lives, things can start to fall apart.
This is particularly true when it comes to storage. If items are constantly being stored in different places, their owners are going to have a hard time locating them. As such, these owners will sometimes spend more time looking for them than actually using them.
Hoping to improve storage consistency in your home? A home safe can help you do just that. Your home safe will serve as the central storage spot for your most valuable items, ensuring that you find them quickly whenever they're needed.
Ready to Install a Home Safe in Bedford Park?
Are you interested in installing a home safe? Looking for a home safe in Bedford Park, specifically? If so, Suburban Door Check & Lock Service is the company to call.
We have a wide variety of home safes to choose from, all of which are supplied by either Hayman or Gardall. Regardless of your home safe needs, we can accommodate them.
Contact us today to get the ball rolling!