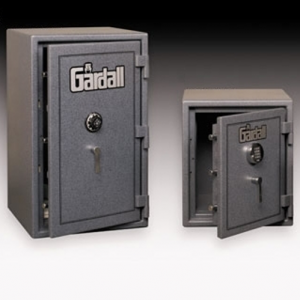 When it comes to the storage of treasured and valuable items, there's no storage entity more viable than the home safe. Home safes are designed to protect valuables from thieves, natural disasters, and other such threats, thus helping their owners keep their assets safe.
Are you interested in installing a home safe in LaGrange, Illinois? Wondering how you can benefit from doing so? Read on to find out!
What Items Should You Store in a Home Safe?
There are a variety of items that can be and should be stored inside home safes. These include everything from important paper documents, to family heirlooms, to cash, to weapons, to medications, and more.
Some items that are commonly stored in safes include birth certificates, social security cards, insurance policies, home deeds, and passports. Guns, knives, and valuable jewelry are commonly stored in safes as well.
The Advantages of a Home Safe
Now, you might be wondering: what separates a home safe from a cabinet or a drawer with a padlock on it? Quite a bit. Home safes are advantageous in that they:
Protect Items from Storm Damage
Storms are a part of life. While we hope to stay away from weather-related damage, it's sometimes unavoidable. Fortunately, home safes can help protect our valuable items from various types of storm damage.
For instance, let's say that your house catches on fire. While this fire would burn straight through a wood cabinet, it would likely be stopped by your home safe. Most home safes are specifically designed to stop fire, keeping their contents protected for hours of exposure.
It's important to note, however, that safes provide very little protection against water. As such, should your house ever be subject to a flood, the items within your safe could suffer water damage.
Secure Valuables from Thieves
Whether we like it or not, there are unscrupulous individuals in the world. Unfortunately, some of these individuals have no issue with breaking into a person's house and stealing whatever they can get their hands on. Fortunately, we have home safes to help combat these individuals.
Made out of heavy-duty steel and equipped with reinforced locks, safes are nearly impossible for a thief to break into. Cabinets and drawers, on the other hand, can be split open with knives or blunt objects.
In short, home safes secure valuables from thieves. While they won't necessarily keep thieves out of your home, they will prevent thieves from taking your most treasured items, which is much better than the alternative.
Restrict the Use of Dangerous Items
Do you have guns in your home? Maybe you collect knives? Perhaps you take a potentially dangerous medication? If so, and if you have children or pets, it would be wise to store your items in a safe.
Using a safe is the only surefire way to prevent these items from going missing. As long as you have the key, the combination, or the access code, you won't have to worry about these items ending up in the wrong hands. This will help ensure everyone's safety and prevent any potential tragedies from taking place.
Are You Looking to Install a Home Safe in LaGrange?
What do you say? Is a home safe right for you? Looking to install a home safe in LaGrange, Illinois? If so, Suburban Door Check & Lock Service is the company to call.
We have a wide variety of home safes to choose from, including models from trusted manufacturers like Gardall and Hayman. Regardless of your security needs, our team can accommodate you.
Contact us now to discuss your needs!