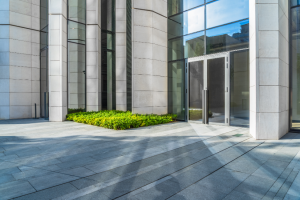 Whether you're building a commercial property from scratch or making updates to your existing property, you might consider installing new locks. If so, you should know that the type of lock you choose can have a seismic effect on the security, functionality, and automation capabilities of your commercial property.
Need help making the right decision for your business? This Mundelein locksmith company is going to help you do just that. Let's discuss the most common commercial locks.
Electronic Keypad Locks
If you're looking to maximize automation and convenience, you should consider electronic keypad locks. These locks operate without the use of physical keys, instead requiring that you punch designated codes into a keypad.
Electronic keypad locks provide security that's equal to other locks. However, unlike non-electronic locks, they can be programmed to engage and disengage at different times. Therefore, if you want to unlock all of your doors at 7:00 AM, you can preprogram your locks to disengage automatically at that time.
Another benefit of electronic keypad locks is their accessibility variation capabilities. If you wish to deny access to a recently fired employee, you can quite simply make his or her passcode ineligible for entry.
If you were using manual locks, this wouldn't be possible. Instead, you would either need to ask for the employee's key back or change the locks entirely.
Cylindrical Locks
Cylindrical locks are traditional manual locks. They provide excellent, straightforward security. Highly durable, they can thrive for exceedingly long periods.
The main downside to cylindrical locks is that they lack automation. Not only do they require the use of physical keys, but they must also be engaged and disengaged manually. This can pose a problem if your property possesses several exterior doors.
The other downside to cylindrical locks? A lack of convenience. If you want to deny a former employee access to your building, you will need to physically take his or her key.
Exit Devices
The next lock we'll discuss is the exit device. This is the type of lock that you'll often see on warehouse and gymnasium doors. It's long and narrow, stretching horizontally across the entire width of its corresponding door.
Exit devices are useful because they can be disengaged with a slight bump of the hip. This is why they're typically used on fire doors.
While exit devices are most commonly used on exterior doors, they can be used on interior doors as well. In fact, they're quite useful in restaurants and other properties in which workers won't always have full use of their hands.
Push Paddle Locks
The last lock we'll review is the push paddle lock. Push paddle locks are similar to exit devices in that they can be disengaged with a pressing motion. That said, they can't typically be disengaged with a bump of the hip.
Push paddles generally inhabit one side of a door. Used on both interior and exterior doors, they are a versatile option.
The downside to push paddle locks? In the vast majority of cases, they don't allow for automation. That said, if your building only has one or two entrances, they can be a viable option.
Ready for a Locksmith to Install Commercial Locks in Mundelein?
Have you made a choice? Need a little more help? If so, and if you're looking for commercial lock installation in Mundelein, Suburban Door Check & Lock Service has you covered. For over half a century, Mundelein residents and business owners have trusted us with all their locksmith needs.
We're well-versed in the security and functionality of all the locks reviewed above. Regardless of the types of locks you're looking to install, our team can assist you.
Contact us now to get started!