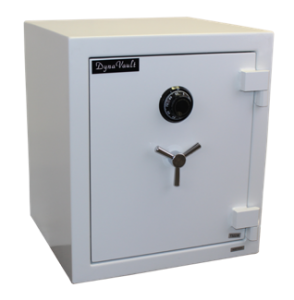 A home safe is great for storing valuable possessions such as birth certificates, passports, weapons, medications, etc. If you own a home, you should also own a home safe.
However, you shouldn't just buy the first home safe that you see. It's important that you take your time and do a little research first.
What are some of the things you should be researching? We're going to get into the specifics below. Here is everything you will want to consider when choosing a home safe in Schaumburg, Illinois.
Weight
One of the first considerations you should make when choosing a home safe is its weight. After all, a home safe should possess enough weight so that it can't be carried off with ease.
Safes are available in a wide variety of weights. Whereas you might find one that weighs 10 pounds, you might find another that weighs 1,500 pounds. At a minimum, your safe should weigh at least 100 pounds. At Suburban Lock, when we install new safes we can also bolt them down to add another level of security.
Fire Resistance Capabilities
One of the great things about home safes is that they can protect their contents from fire. That being said, not all safes provide the same fire protection capabilities.
Whereas some safes are designed to protect their contents for up to 30 minutes, others are designed to protect their contents for up to 3 hours. Ideally, your safe will offer fire protection for between one and two hours.
To verify the fireproof capabilities of a specific safe, you should ensure that it was tested by an independent company. When it comes to safes, the most prominent testers are Underwriters' Laboratory and Intertek.
Purpose of Use
Safes are manufactured for a number of purposes. Whereas some safes are designed to hold miscellaneous items such as paper documents and cash, other safes are designed for guns, jewelry, and other niche items.
This is why, when choosing your safe, it's important to think about what you will be using it for. For instance, if you're looking to store a gun larger than a handgun, a gun safe will probably be necessary. On the other hand, if you're only storing small items, a standard home safe will suffice.
Lock Type
Home safes are available in a wide variety of lock types. Whereas some come with keyed locks, others come with digital locks, combination locks, and otherwise. While all of these locks serve their purpose, you might have a preference for one over the others.
To ensure that you make the right choice, you should research the benefits and drawbacks of each lock. Or, you could consult with your local locksmith.
Cost
The last consideration you'll want to make is cost. As you might expect, there is a great deal of cost variation from safe to safe. Depending on your budget, some safes might not be viable for you.
That being said, you don't want to pay so little that you end up with a low-quality product. $150 should be your minimum. Anything cheaper than that is likely lacking in terms of protection or security.
Looking to Install a Home Safe in Schaumburg?
Are you ready to buy a home safe? Need a little help making a choice? If you're looking for a home safe in Schaumburg, Illinois, Suburban Door Check & Lock Service is the company to call.
We offer a wide variety of home safes for our customers to choose from, and we can install them in a timely and professional manner. Regardless of your needs, our team can accommodate you.
Contact us now to get the process started!