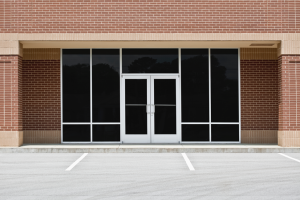 Have the locks on your Park Ridge commercial property run their course? Looking to make a replacement? If so, you have some decisions to make. Namely, you have to choose the style of lock that's most appropriate for your needs.
There are all types of commercial locks that you could choose. However, there are 4 that stand out among the rest. Below, we're going to compare these 4 types, helping you choose the one that's best suited for your situation.
Cylindrical Locks
If you're looking to install traditional commercial locks, you should consider cylindrical locks. These locks are opened with the use of physical keys, and they provide access with a simple turn of the wrist. As secure as commercial locks come, cylindrical locks are used on both exterior and interior doors.
With cylindrical locks if you want to provide access to a new employee, for example, you'll have to give him or her a new key. If you want to take access away from an employee, you'll have to retrieve his or her existing key…or replace the locks altogether.
That being said, if you're the only person who needs constant access to your building, a cylindrical lock will serve you just fine. Not to mention, it won't cost you as much as some of the other lock options.
Electronic Keypad Locks
Another option to consider is electronic keypad locks. These locks are growing more popular as of late, as they allow for a great deal of access variation. For instance, if you hire a new employee, you'll be able to provide him or her with access by simply supplying a passcode. On the other hand, if you wish to take access away, you can simply make a certain passcode invalid.
The downside to electronic keypad locks is that they're a little more expensive than traditional locks. However, if you have a high number of employees, these locks can be well worth the cost.
Push Paddles
If you're looking for a lock for an exterior door, you might consider a push paddle lock. Push paddle locks are disengaged with a simple push of the hand. Just press them in an inch or two, and their corresponding doors will open with ease.
Exit Devices
The final commercial lock option to consider is the exit device. Exit devices are long, narrow, metal bars that fit horizontally across the entirety of their corresponding doors. While they're most often seen in gymnasiums, factories, restaurants, and warehouses, they can be used in other workplaces as well.
The benefit of exit devices is that they can be disengaged with a simple bump of the hip. As such, they allow for hands-free access at all times.
In Need of Commercial Locksmith Services in Park Ridge?
Are you ready to install new locks? In need of commercial locksmith services in Park Ridge, Illinois? If so, the locksmiths with Suburban Door Check & Lock Service are here to help.
Our team has replaced the locks on countless commercial properties, helping Park Ridge businesses to optimize their security capabilities. Regardless of your lock needs, we can accommodate them.
Contact us today to request a free quote!