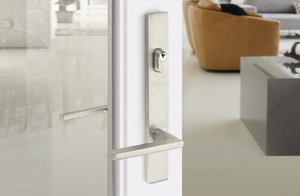 Modern locks are exceedingly durable, capable of thriving for decades and decades. That being said, they're not indestructible. As time passes, locks take on deterioration. Eventually, this deterioration will lead to a point where a full lock replacement is necessary.
The question is: how can you tell when a lock replacement is needed? There are a number of signs which indicate your locks have run their course. Take it from a Warrenville locksmith: if you can answer "yes" to any of these questions, it's time to replace your locks.
Are Your Locks Old?
The simple fact of the matter is that locks aren't meant to last forever. While they do have the capability to thrive for decades, they will eventually succumb to wear and tear, and they'll eventually need to be replaced.
For this reason, it's often a good idea to replace locks that have been in use for a long period of time. If you've had your locks for over a decade, and if they're starting to lose some of their functionality, you should think about making a change.
Are You Tired of Carrying Around a Key?
Do you find your house key to be a hassle? Wish you could leave the house without it? If so, you should know that there's a way to do so: all you need to do is install an electronic keypad lock.
Electronic keypad locks allow access to anyone with knowledge of their corresponding passcodes. All you have to do is punch a code on a keypad, and you'll be granted instant access. In other words, there are no physical keys necessary.
Do You Struggle to Operate Your Locks?
Do you have to exert a great deal of strength just to lock or unlock your door? Does your deadbolt slam into the side of your door every time you try to engage it? If so, your locks are experiencing severe disrepair, and are in need of a replacement.
Operating your locks should never be a challenge. You should be able to smoothly engage and disengage them with a slight turn of your hand.
Does an Unwanted Individual Have Keys to Your Locks?
A sure sign that you should replace your locks is that an unwanted individual has a spare key to your home. If someone has a key to one or more of your locks, he or she could make his or her way into your home at any time. While there's no guarantee of this happening, it's really not something you want to leave to chance.
A lock replacement will render the unwanted individual's key useless, ensuring that your home is secured at all times.
Has Your Home Recently Been Broken Into?
One last indication that you should install new locks is that your home was broken into recently. If someone made their way into your home through one of your locked doors, your locks lack the necessary security and are leaving you vulnerable.
The only way to prevent this from happening again is to have your locks replaced. There are all kinds of high-quality locks on the market today, including cylindrical locks, electronic keypad locks, and a variety of others. Each of these locks has the capabilities needed to keep your home secure.
Utilize the Services of a Warrenville Locksmith
Are you locks demonstrating signs of disrepair? Looking to utilize the services of a Warrenville Locksmith? If so, Suburban Door Check & Lock Service is here to help.
Our locksmiths have replaced locks all over the Warrenville area, helping thousands upon thousands of customers to sure up the security of their homes. Regardless of the locks you're looking to install, we can accommodate you.
Contact us now to get the process started!