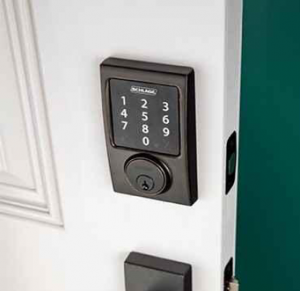 Have the locks on your Oak Brook, Illinois property become outdated? Looking to install locks on a new commercial property? If so, you have a number of lock brands to choose from, each of which provides something a little different in terms of selection, quality, and security.
Curious as to which of these brands are the best? Then read below. We're going to discuss the top commercial lock brands.
Schlage
Founded in San Francisco in 1920, Schlage is named after its founder, Walter Schlage. While noted for its invention of the bored cylindrical lock, the company has thrown its hat into a number of other rings throughout the years.
These days, Schlage makes some of the top commercial locks on the market, selling everything from deadbolts to door knobs to levers to electronic locks and more. If you're looking for commercial locks that are both uber-effective and aesthetically pleasing, Schlage is the company to consider.
Corbin Russwin
Another top-notch commercial lock manufacturer is Corbin Russwin. Established in 1839 by Henry Russel and Cornelius Erwin, it's one of the oldest surviving lock manufacturers in the United States.
Corbin Russwin makes any and every type of commercial security entity that you could ever think of, including but not limited to cylindrical locks, auxiliary locks, door closing mechanisms, electronic access systems, exit devices, and more. If you're looking for a lock that's secure, durable, and aesthetically pleasing, this company has you covered.
Medeco Cylinders
Another top-notch lock company is Medeco, a manufacturer of cylinder locks, in particular. Located in Roanoke, Virginia, Medeco is a subsidiary of the Assa Abloy Group—a Swedish company which specializes in manufacturing security implements.
Medeco's cylinder locks are used in commercial properties of all kinds, including but not limited to hotels, airports, schools, and warehouses. If you're looking for a cylinder lock that's almost impossible to pick, Medeco is the company to call.
Von Duprin
Von Duprin has been around since 1908, and is located in Carmel, Indiana. The creator of the exit device, the company was vital in improving the safety of large commercial buildings (theatres, gymnasiums, warehouses, etc.).
Today, Von Duprin manufactures exit devices, strike plates, and strike plate power supplies. Their products possess impeccable quality and are built to last over the long run.
Security Door Controls
Founded in 1972, Security Door Controls is one of the world's premier manufacturers of commercial door locks. As far as commercial security goes, this company covers all the bases.
Not only do they manufacture deadbolts, exit devices, electric strikes, and electronic locksets, but ADA compliant and access control systems as well. Always on the cutting edge of commercial security technology, the company is perpetually striving for innovation.
Kaba
The last lock company we'll discuss is Kaba or dormakaba. Founded in 1862, this Swedish company excels at all things commercial security. Not only do they manufacture locks, but entrance systems and interior security system as well.
Some of the products you can purchase from Kaba include exit devices, mechanical locks, electronic locks, fire safety devices, and automatic door closing devices. If it's a commercial security entity you need, you can buy it from Kaba.
Utilize Commercial Lock Installation in Oak Brook, Illinois?
If you're looking to install new locks on your commercial property, any of the brands reviewed above would be a terrific choice. Not only do their locks provide top-notch security, but exceptional durability and construction quality as well.
Looking to utilize commercial lock installation in Oak Brook, Illinois? If so, the locksmiths with Suburban Door Check & Lock Service are the people to call.
Contact us today to discuss your needs!