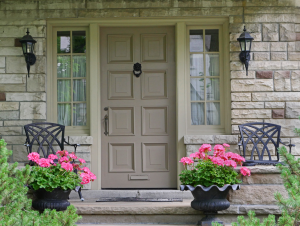 Perhaps you're installing locks on a brand-new home? Maybe you're replacing the locks on your existing home? Whatever the case may be, you're looking for locks.
Now, you don't want to just purchase the first locks that you see. You'll want something good—something with a solid reputation. The only problem is, maybe you don't know anything about the world of locks?
Are you hoping to learn about some of the top lock brands in the industry today? Fortunately, we can help you. Without further ado, here are five lock brands to check out in 2019.
1. Adams Rite
In business for over 100 years, Adams Rite has long held a reputation as one of the top aluminum lock companies. Manufacturing a variety of different styles, the company is equipped to meet a number of functional and aesthetic preferences. While the company's locks are designed for commercial properties, they could conceivably be used for residences as well.
Some of the products manufactured by Adams Rite include deadlocks, flush locks, deadlatches, exit devices, electric strikes, and cylinders. They even offer power supplies for locks of the electronic variety.
2. Corbin Russwin
In business since 1839, Corbin Russwin is one of the world's premier commercial lock manufacturers. Headquartered in Berlin, Connecticut, the company has always placed a priority on security, convenience, and construction quality.
A list of products manufactured by Corbin Russwin includes deadlocks, padlocks, cylindrical locks, decorative lock hardware, door closer mechanisms, exit devices, and mortise locks. Many of the company's products accommodate electronic access control.
3. Schlage
Looking for a top-tier manufacturer of residential locks? If so, you should take a look at Schlage. This company is one of the world's premier manufacturers of both commercial and residential locks, offering a large and varied selection of each.
In business since 1920, Schlage has a reputation for innovation, construction quality, and attention to detail. Some of the products manufactured by Schlage include deadbolts, levers, knobs, handle sets, electronic locks, smart locks, and decorative accessories. Whether you're updating your residence or a commercial property, Schlage has you covered.
4. Von Duprin
Next up on our list is Von Duprin, a lock manufacturer located in Carmel, Indiana. In business since 1908, the company manufactured the first "panic bar" (exit device) as a reaction to the Iroquois Theatre fire, a tragedy which claimed the lives of approximately 600 people in downtown Chicago in 1903.
Von Duprin still manufactures some of the best exit devices on the market. However, they don't stop there. In addition to panic bars, they also manufacture electric strike plates and power supplies.
5. Emtek
The youngest company on our list, Emtek got its start in 1981. Headquartered in Los Angeles County, California, the company produces residential security entities. They are one of the best options for homeowners looking to update their locks.
Some of the products manufactured by Emtek include mortise locks, electronic locks, levers, tubular locks, and door pulls, to name just a few. Both highly functional and aesthetically pleasing, Emtek's locks can take a residence to the next level.
Looking for the Services of Locksmith Company in the Mundelein, Illinois Area?
Interested in learning more about any of the brands reviewed above? Looking for a locksmith in the Mundelein, Illinois area? If so, Suburban Door Check & Lock Service has you covered.
We work with all of the suppliers reviewed above and have installed locks on countless homes and businesses throughout the Mundelein area. Regardless of the locks you're looking to install, our team would be happy to accommodate you.
Contact us today to discuss your needs!