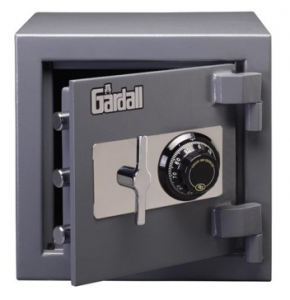 Are you looking for a place to store valuable items? In need of a storage device that will protect your documents from theft and natural disasters? If so, you should consider investing in a home safe.
Interested in buying a home safe in Downers Grove? Looking for a little more information on the matter? Then this is the article for you. We're going to cover the basics of Downers Grove safes below.
The Purpose of a Downers Grove Home Safe
There are several reasons as to why a homeowner might install a home safe. The primary benefits of a home safe will be reviewed below.
Prevent Theft
While home break-ins are rare, they can occur. In the event that someone breaks into your home, you'll want to be sure that your most valuable items are protected from theft. A home safe can provide this protection.
Home safes are a strong deterrent to those who do not know their corresponding codes. Regardless of what you store in your home safe, it will likely remain safe from theft.
Keep Children Safe
Home safes don't only keep items out of the hands of intruders, but out of the hands of loved ones as well—particularly children. By storing guns, knives, and medications inside of a home safe, you ensure that they can't cause harm to your kids or pets.
Protect Items from Damage
Tornadoes, floods, and fires all have the capability to take place in Downers Grove. In the event that one of these entities does present itself, you'll want to ensure that your most valuable items are safe from damage.
A safe will protect valuable items from the taking on damage, offering decent protection against water and excellent protection against fire.
Choosing a Home Safe in Downers Grove
Have you decided that a home safe is right for you? If so, all that's left to do now is to find the right one. Here's how to do so.
Assess Size
The first thing should consider when choosing a home safe is its size. This size of safe that you require is dependent largely upon the items that you plan on storing inside it. While a small safe will suffice for paper documents, a large safe will likely be needed for guns and other bulky entities.
In any case, it's important to make sure that the safe is heavy enough so that it can't be picked up and carried with ease. You don't want someone breaking into your house, picking up your safe, and fleeing the premises with it.
Inspect Fire Resistance
Safes come with a range of different fire resistance capabilities. While some safes will provide an hour or fire protection, others will provide two or even three hours of fire protection.
You can find out information about a specific safe's fire resistance capabilities by reading its label. Any reputable safe will have been tested by an independent company, providing consumers with accurate information on its characteristics.
Pick a Lock Type
Safes can be equipped with a number of different locks, including combination locks, keyed locks, electronic keypad locks, and more. The type you choose is entirely up to you. Just be cognizant of the fact that they have different benefits and drawbacks.
In Need of a Home Safe in Downers Grove?
Are you interested in buying a home safe? Looking to buy a home safe in Downers Grove, Illinois? If so, we here at Suburban Door Check and Lock Service are the ones to see.
We offer a wide variety of home safes, supplying a range of sizes, lock styles, and fire protection capabilities. Regardless of your preferences or needs, we can accommodate you.
Contact us today to learn more!