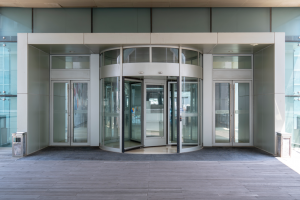 Have the locks on your commercial property run their course? Are you in need of locks for a new commercial property? If so, you have a number of options to choose from.
Need help making a choice? Then read below. We're going to tell you everything there is to know about choosing commercial locks in Arlington Heights, Illinois.
Considerations to Make When Choosing Commercial Locks
There are quite a few considerations to make when choosing commercial locks. The most prominent of these considerations include the following.
Door Location
The location of the door in question has a lot to do with the type of lock that's used on it. For instance, an exterior door on a warehouse will typically require a different type of lock than an interior door in an office. At the same time, public entry doors usually have different security and accessibility needs than privately used doors.
Lock Functionality
There are a wide variety of locks available on the market today, each of which provides something a little different in terms of functionality. For instance, while cylindrical locks require the turning of a door knob in order to be disengaged, a crash bar requires only a slight bump of its locking mechanism. We will discuss the specific functionality of different door locks below.
Automation Needs
These days, automation is very important, as it allows businesses to operate as efficiently as possible. However, not all locks provide the same level of automation. In fact, some locks are entirely incapable of it.
While you don't necessarily need to automate your security, you might find that it simplifies your business operations. Therefore, you may want to think about whether it's an option your company would benefit from.
Types of Commercial Locks
There is no shortage of commercial locks available on the market. However, the most common types of commercial locks include the following.
Cylindrical
Cylindrical locks are essentially traditional locks. They can be opened and closed with the use of door knobs or door handles, and they are entirely void of electricity. While they're highly secure, they allow for no automation. For this reason, they're slowly losing popularity to electronic models.
Electronic Keypad
Electronic keypad locks are rising in popularity as of late, as they're capable of not only a great deal of automation, but a great deal of accessibility variation as well. Capable of being reprogrammed remotely at a moment's notice, they will greatly simplify the security capabilities of your commercial property.
Push Paddles
The next types of locks we'll discuss are push paddles. These non-electric locks are positioned on one half of their corresponding doors, and they need only to be pushed in order to disengage. High in security, they can be found on both interior and exterior doors.
Exit Devices
Exit devices operate in a similar manner to push paddles, as they only need to be bumped in order to disengage. Long and narrow, they extend horizontally across doors so as to make opening them as simple as possible. Often found in gymnasiums and warehouses, they're the types of locks that are commonly used on fire doors.
In Need of Commercial Lock Locksmith Company in Arlington Heights?
Ready to install new locks on your commercial building? In need of commercial locksmith installation in Arlington Heights, specifically? If so, the locksmiths with Suburban Door Check and Lock Service can help.
We've installed locks on a range of commercial properties throughout the Arlington Heights area. Whether you need electronic locks, cylindrical locks, push paddles, or crash bars, our team can assist you.
Contact us now to discuss your needs or to schedule an appointment!