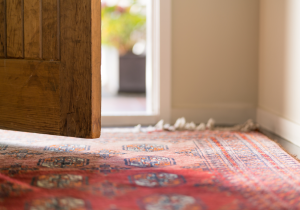 Locks are built to thrive through decades and decades of use. However, at some point, they will lose their efficacy, and will fail to perform their intended function. When this point arrives, the best thing you can do is have your locks replaced.
Curious as to whether or not your Burr Ridge, Illinois locks have run their course? Here's how you can tell.
An Intruder Recently Broke into Your Home
Has an intruder broken into your home within the last few months? If so, and if he or she came in through a locked door, you absolutely should replace your locks. Why? Because the intruder clearly has a way to disengage one of your locks and could very well do so again.
There are a number of ways that an intruder could make his or her way through a locked door. Typically, when this occurs, it's because the intruder is in possession of a corresponding key. However, there's also a chance that he or she picked the lock.
In any case, your locks lack security and require an upgrade. A licensed locksmith can get the job done for you.
Your Lock Turns Roughly
Like all things, locks grow old, deteriorate, and fail to perform as intended. There are a number of signs that a lock is no longer performing properly, but perhaps the most obvious sign is an inability to turn smoothly.
If you feel like you have to pry your lock open every time you try to engage or disengage it, it's probably past its prime. While a repair might return it to its former glory, it will more than likely require a full replacement.
Your Locks Look Old
You don't necessarily have to wait for your locks to start performing poorly in order to replace them. A major downturn in appearance is reason enough to make a change.
If the aesthetics of your locks are dragging down the overall aesthetics of your home, you may want to think about making a change sooner rather than later. There are all types of locks on the market today, all of which offer something special in terms of aesthetic. A seasoned locksmith can help you find something appropriate for your home.
There are Spare Keys Floating Around
Maybe you gave a spare key to your neighbor so that he or she could watch your pets while you were on vacation? Perhaps you gave a key to an ex-girlfriend or boyfriend and never had it returned to you?
In any case, if there are keys to your house floating around, it is wise to have your locks replaced. A lock replacement is the only way to ensure that your neighbor or someone else can't access your home through your doors.
It's also important to remember that unknown individuals could have keys to your locks. This includes everyone from previous residents, to construction workers, etc. If you haven't replaced your locks after moving in, it's advised that you do so as soon as possible.
Looking for Locksmith in Burr Ridge, Illinois?
Have you encountered any of the problems discussed above? Could your locks use an upgrade? If so, and if you're looking for professional locksmith in Burr Ridge, Illinois, Suburban Door Check and Lock Service is the company to call.
Featuring a team of highly skilled and licensed locksmiths, we have replaced thousands upon thousands of locks throughout the Burr Ridge area and its surrounding areas. With a variety of different locks to choose from, we can accommodate all of your locksmithing needs.
Contact us now to get the process started!