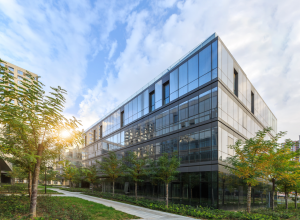 Are you a business owner who is looking to improve the security of your business property? Wondering how you can achieve this? If so, this article is for you. Below, we're going to discuss a few security options for your Naperville, Illinois business property.
Upgrade Your Naperville Locks
If your business property has been equipped with the same locks for decades, you might consider making a change. After all, lock technology has progressed substantially in the last several years, particularly with the innovation of electronic locks.
Are you interested in updating the locks on your property? Here are the different types of locks you should consider.
Electronic Keypad Locks in Naperville
Electronic keypad locks are growing more and more popular as of late. Foregoing the use of physical keys, these locks allow easy access to anyone who knows the appropriate passcode. This makes them great for large businesses with a great number of employees, in particular.
Electronic keypad locks offer the same level of security as traditional keyed locks, but they offer much more in terms of accessibility variation. For instance, if you had electronic keypad locks, and if one of your employees were to quit working for you, you wouldn't have to retrieve his or her key. Instead, you could just make his or her passcode invalid, cutting off his or her access immediately.
These locks can also be programmed to lock and unlock at given times. For instance, you could program your locks to disengage at 6:00 AM and engage at 7:00 PM, eliminating the need to physically lock and unlock your locks at the beginning and ending of work days.
Electronic Key Card Locks in Naperville
Another electronic lock option to consider is electronic key card locks. These locks make use of plastic "keys" that need only to be scanned in order to disengage their corresponding locks. Like electronic keypad locks, they can be programmed to allow for automation.
While they don't allow for quite as much accessibility variation as electronic keypad locks, they still allow for quite a bit. For instance, if you want to cut off an ex-employee's access to your building, you could remotely invalidate his or her key card.
Exit Device
One last lock option to consider is the exit device. Exit devices are long, narrow locks that extend horizontally across doors. Often used in gymnasiums and warehouses, they can be disengaged with a simple bump of the hip.
Exit devices are most typically used on exterior doors, as they are highly secure. However, they are also often found on the interiors of restaurants and offices.
Install a Safe in Naperville
While new locks will help to keep intruders out of your building, they won't provide security from individuals who are already in your building. What you'll need in that case is a safe. Safes can be used to secure everything from cash, to insurance policies, to classified documents, and much more.
There is no shortage of safes available on the market today, each of which provides something different in terms of functionality. Regardless of your size needs, lock preferences, and protection requirements, a locksmith can help you find a safe that suits your business.
Utilize the Services of a Naperville Locksmith
Need help upgrading the security capabilities of your business property? Looking to utilize the services of a Naperville locksmith? If so, Suburban Door Check and Lock Service has you covered.
In business since 1963, we've helped countless businesses to enhance the accessibility and security of their properties. Whatever your lock or safe needs may be, we can accommodate them.
Contact us today to discuss your needs!