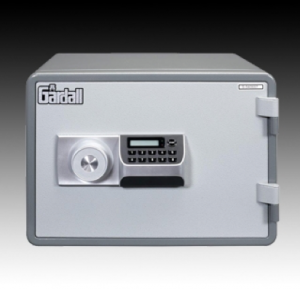 There are thousands of different safes on the market today, with each possessing its very own characteristics and capabilities. Not only do these safes possess different levels of storage space, but different levels of protection as well.
However, perhaps the area where safes differ the most is in fire protection. Wondering how you can determine the fire protection capabilities of a specific safe? It's all in the fire rating.
Looking to learn more about Warrenville home safes fire ratings? Then keep on reading. We're going to get into the details below.
What are Fire Ratings?
Fire ratings are essentially like grades. They're grades given to safes indicating how good of a job they do at protecting their contents from fire damage.
These ratings are necessary in assuring consumers of the quality of the safes that they're buying. After all, fire protection is a hugely important component in home safes, as they need to be able to protect items from house fires.
A safe fire rating will generally appear on its tag and will say something such as "UL Class 350 1-hour". This particular rating indicates that the inside of a safe will not exceed 350F for a period of up to an hour when exposed to temperatures of up to 1,700F.
Fire ratings can vary wildly. Whereas some safes are specifically designed to protect their contents from fire, others offer fire protection by happenstance. For this reason, when buying a Warrenville area safe, it's important to be cognizant of its fire resistance capabilities.
Types of Fire Ratings
In the vast majority of cases, safes will carry one of two types of fire ratings. These fire ratings include Underwriters Laboratory fire ratings and ETL Testing fire ratings. We'll discuss the specifics of both below.
Underwriters Laboratory
Underwriters Laboratory is a company based out of Northbrook, Illinois. A global company, it specializes as an independent tester of various goods and commodities, one of which is safes. Underwriters Laboratory is an independent company, and therefore is able to provide unbiased ratings of all the products it tests.
The fire ratings provided by this company follow a specific format, one that appears as "UL Class 350 2-hour" or something else of this manner. In the case of this example, when facing external temperatures of 1,850 degrees Fahrenheit, the interior of the safe would exceed no more than 350F after a period of 2 hours.
ETL Testing
Headquartered in London, England, ETL Testing, or Intertek is one of the world's premier independent inspectors and testers of marketplace goods and commodities. Home safes are just one of the many products that they test, providing fire ratings on a large selection of the safes on the market today.
This company's safe fire ratings assume that an exterior fire is burning at 1,200 degrees Fahrenheit. The format for their fire ratings is simple, indicating just a time period. The fire rating tag will indicate 45 minutes, 90 minutes, or 120 minutes, meaning that the safe will protect its contents from fire for 45, 90, or 120 minutes, respectively.
Looking for a Fireproof Safe in Warrenville, Illinois?
Are you looking to protect your valuables from fire? Are you in need of a fireproof safe in Warrenville, Illinois? If so, Suburban Door Check and Lock Service is the company to call.
As the premier locksmith company in the Warrenville area, we know everything there is to know about home safes. We carry safes from some of the world's top manufacturers, including Gardall and Hayman. Our team of Warrenville locksmiths would be happy to assist you.
Contact us now to discuss your needs!