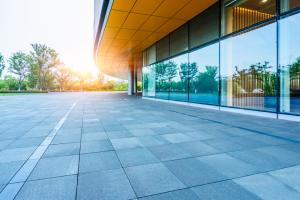 Many business properties contain a great number of high-value possessions. For this reason, in order to deter thieves and vandals, they should be kept highly secure. The most effective way to secure a Hoffman Estates business property, of course, is with a set of high-quality commercial locks.
Are you looking to add new locks to your Hoffman Estates business property? If so, you have a number of options available to you. Wondering what these options are? Then read on:
Electronic Locks
The most versatile locks on the market today, electronic locks are terrific options for all types of commercial properties. Making use of keypads instead of physical keys, they allow entry with the entering of a simple 4 or 5-digit passcode.
Electronic locks are as versatile as they come, allowing and denying accessibility to select individuals with just the click of a few buttons. Programmed with the use of remote software, they are extremely easy to alter.
As opposed to traditional locks, electronic locks are automated. You can choose to have them unlock automatically at 6:00 AM and lock automatically at 7:00 PM, for instance. If you have a large building with a great number of doors, this can save you substantial amounts of time and effort.
If you really want to take the security and accessibility of your property to the next level, electronic locks are the way to go.
Cylindrical Locks
If you're content with basic, no-frills security, cylindrical locks should suit you just fine. These locks aren't fancy, but they are more than capable of getting the job done. Highly secure, they can be used on both exterior and interior doors.
The biggest downside with cylindrical locks, of course, is that they require the use of physical keys. This can make accessibility changes a bit of a chore. For instance, if you want to deny accessibility to someone who was once granted it, you will have to physically take his or her key. At the same time, if you want to grant access to someone new, you will have to make a copy of a new key.
However, it's also important to be mindful of the price of cylindrical locks: they're more affordable than electronic models. If you're buying on a budget, they can be terrific options.
Crash Bars
Crash bars are the types of locks/door latches that you'll often find on the doors of warehouses and auditoriums. These long, narrow locks extend in a left-to-right fashion, needing only to be bumped in order to be disengaged.
While these locks are typically used on exterior doors, they can be used on interior doors as well. In addition to being used in warehouses and auditoriums, they are often found in restaurants.
Push Paddles
Similar to crash bars, push paddle locks can be disengaged with a simple push. One thing to note, however, is that crash bars are typically easier to disengage. In addition, whereas crash bars extend in a left-to-right fashion over the entire width of a door, push paddles exist on just one side of a door.
While they're most commonly used on interior doors, they can be used on exterior doors as well.
Utilize Business and Commercial Locksmith Installation Services in Hoffman Estates
Are you in need of commercial locksmith services? If so, and if you're looking for a locksmith services in Hoffman Estates, specifically, Suburban Door Check and Lock Service is the company to call.
We sell business locks of all kinds, including the ones discussed above. Featuring a team of seasoned and skilled locksmiths, we can have your locks installed in no time.
Contact us now to get the process started!