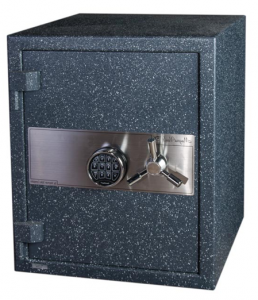 Maybe you have some important documents that you're looking to keep safe? Perhaps you need a secure compartment where you can store your guns? Whatever the case may be, you're looking to buy a home safe in Cicero, Illinois.
Now, before you go out and buy the first safe you see, you should ask yourself a few questions. Doing so will help you to pick out the absolute best safe for your purposes.
Wondering which questions you should ask? Read below to find out!
What Will You Be Storing?
When buying a home safe, it's important to consider what you'll be storing inside of it. Specific types of safes are designed to store specific types of items. For instance, some safes are specifically designed to store guns. At the same time, some safes are designed to store electronics.
You'll want to be sure that the safe you buy is capable of doing when you need it to do. This means assessing its characteristics and determining whether or not they suit your purposes.
Which Type of Lock Do You Prefer?
Another thing to consider when buying a home safe is what type of lock you'd like it to have. Safes come with all types of locks, each of which offers something a little different in terms of performance and functionality.
The most common types of safe locks include keypad locks, keyed locks, and combination locks. However, there are many other kinds available. While none of these options is objectively better than the others, one of them might be better for you and your purposes.
How Much Storage Space Do You Need?
Safes come in a range of different sizes. Whereas one safe might provide only inches of storage space, another safe might provide feet of storage space. As a safe buyer, it's important that you assess your storage needs and determine what size of safe is needed to accommodate them.
If you're only looking to store away a few documents, a small safe will suffice. If, on the other hand, you're storing guns or heirlooms, you're probably going to need something a little bigger.
How Much Protection Do You Need?
Another thing you'll want to assess is protection needs. Different safes provide different levels of protection, with some of them protecting against elements such as water and fire, while others do not.
To determine the specific protection capabilities of specific safes, you'll need to look for certifications. For instance, many safes are professionally tested and certified by companies such as Underwriters Laboratory and TL Testing.
What is Your Budget?
The last thing you'll want to consider when purchasing a home safe is your budget. Safes are available at a wide range of prices, with the cheapest ones being available for tens of dollars and the most expensive ones being available for thousands of dollars.
If you want a safe that's worthwhile, you're likely going to have to spend at least a few hundred dollars. Keep in mind that the more capabilities it has, the more expensive it's likely going to be.
Searching for a Locksmith to Provide You a Home Safe in Cicero?
Do you need help from a locksmith in choosing your home safe? In need of a locksmith to professionally install a safe in Cicero, Illinois? If so, the locksmiths with Suburban Door Check and Lock Service are the people to see.
We offer a wide variety of home safes, providing a selection of different styles and sizes. Regardless of the safe you choose; we can install it for you in a timely and professional manner.
Contact us now to start the selection process!