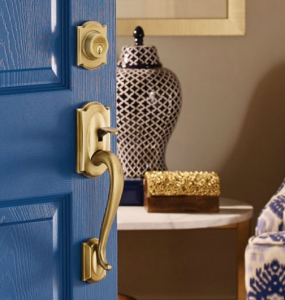 Are you looking to install new locks? Perhaps you just need one of your locks repaired? In either case, an experienced locksmith is the person to call.
However, before you go and call the first locksmith you find on your Google search, you need to do a little bit of investigating. This is the best way to ensure that you a locksmith who is competent, honest, and legitimate.
During your research, there are a number of things you'll want to keep your eye on. Without further ado, here is what to look for in a Bedford Park locksmith.
Sufficient Experience
Perhaps the most important thing to consider when choosing a locksmith in Bedford Park is experience. Generally, as you might assume, a locksmith with more experience is going to be more competent than a locksmith with less experience.
When looking for a locksmith, we recommend choosing someone with at least five years of experience in the field. A locksmith who has acquired this level of experience stands a good chance of offering quality service.
Insurance
Another thing to look for when choosing a locksmith is insurance. If a locksmith doesn't have insurance, his or her services should be avoided.
Should an uninsured locksmith cause damage to your property, you could be responsible for paying the damages. On the contrary, if an insured locksmith causes damage to your property, his or her insurance policy will kick in and cover any damages.
In particular, we suggest you make sure that your locksmith has general liability insurance. In addition to this, he or she should have workers' compensation insurance as well.
Adequate Certification
When looking for a locksmith in Bedford Park, it's important to make sure that your prospective locksmith has certification with the State of Illinois. All locksmiths who work in the state are legally required to obtain a locksmith license.
For greater assurance, you might also want to look for more extensive locksmith certifications. For instance, a certification with the Associated Locksmiths of America indicates an exceedingly competent and experienced locksmith.
A Good Reputation
Generally, it's safe to assume that if a locksmith has a good reputation, he or she will also provide a high-quality service. After all, a positive reputation isn't gained by coming up short and letting down customers. It's gained by consistently providing quality work.
To get a good feel for a prospective locksmith's reputation, you can simply turn to Google, Facebook, or Yelp. These sites contain customer reviews of essentially every company in existence. If a specific locksmith provides good work, these reviews will let you know. If, on the other hand, a specific locksmith provides poor work, these reviews will let you know as well.
Affordable Work
The fact of the matter is that just about all locksmiths charge different rates for different services. Your goal is to find a locksmith whose services fit within your budget.
How can you do this? By simply asking for estimates from each locksmith you speak to. Any reputable locksmith will provide potential customers with estimates. If your prospective locksmith refuses to give you an estimate, you shouldn't utilize his or her services.
Looking for a Reputable Bedford Park Locksmith?
Are you currently in need of a Bedford Park locksmith? If so, you don't need to look any further. Suburban Door Check and Lock Service has you covered.
Insured, certified, and experienced, we have been serving the Bedford Park area since 1963. Whether you need an installation, repair, or maintenance, we are the people to see.
Contact us right now to discuss your needs!