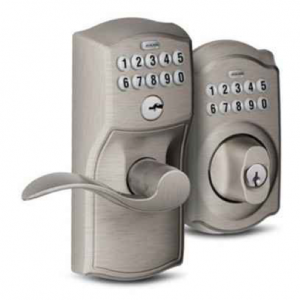 Living in today's world, we rely on our locks all the time. Unfortunately, from time to time, our locks can malfunction, either suffering mechanical problems or losing their security capabilities. When this occurs, it's time to call our local locksmiths.
There are a number of different situations and circumstances that require the services of a locksmith. Curious as to whether you've encountered one of these situations? If you're experiencing any of the following scenarios, you are likely in need of locksmith services in Wheaton, Illinois.
You Need New Locks
It doesn't matter whether you're installing locks on a brand-new building or replacing the locks on an existing building, if you need new locks, you should contact your local locksmith. While some individuals can figure out how to install a lock on their own, many individuals fail to install their locks in the optimal manner.
Professional locksmiths are well-versed in the installation of all types of locks, and can install them in a manner that will make them as sturdy and secure as possible. This is true whether you're dealing with traditional locks or electronic locks.
Your Locks are Broken
Perhaps your key broke off inside one of your locks? Maybe your lock is getting harder and harder to turn? Whatever the case may be, one or more of your locks requires repair.
While you could attempt to repair your broken locks on your own, you would likely be better off hiring a skilled and experienced locksmith. A professional locksmiths will have all of the tools and expertise needed to repair locks in a proper and timely manner.
You've Just Moved into a New Home
Have you just moved into a new home? If so, it's strongly recommended that you have your locks replaced. Whether your home was just built from scratch or was previously owned, there's a chance that someone could have keys to its locks.
The only way to ensure that strangers do not have keys to your locks is by having your locks replaced. A professional locksmith is the perfect candidate for the job.
You're Looking to Learn About New Lock Technology
Locks have changed a lot in the past few decades. While traditional keyed locks still exist, electronic locks are becoming more and more prominent by the day.
If you're looking to learn about the characteristics and advantages of modern locks and modern lock technology, you should reach out to your local locksmith. He or she will be able to tell you everything there is to know, helping you gain a firmer grasp on what's available to you.
You've Locked Yourself Out
Locking yourself out of your home is equal parts embarrassing and frustrating. However, this doesn't mean that it should cause you to try anything irrational. Many individuals who find themselves in this situation try to take matters into their own hands, creating even bigger problems for themselves in the end.
Don't counteract this problem by trying to break through one of your windows or doors. Instead, you should simply call your local locksmith. He or she will have all of the tools necessary to help you disengage your lock and get you back into your home.
Make Use of Locksmith Services in Wheaton
Are you currently experiencing any of the above-mentioned scenarios? Looking to make use of locksmith services in Wheaton, Illinois? Suburban Door Check and Locks Services is here to help.
Our team of highly skilled, trained, and experienced locksmiths is well-versed in the maintenance, installation, and repair of locks. Whether you need new locks installed or have just locked yourself out of your house, we are the team to call.
Contact us now to discuss your needs!