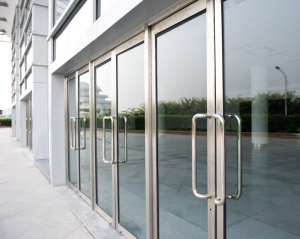 Perhaps you're hoping to update the locks on your commercial property in Naperville? Maybe one of your locks just needs a minor repair? Whatever the case may be, you're in search of a reputable locksmith.
Do you need a little help choosing the right one? If so, you've arrived at the right blog post. Below, we're going to provide some tips to help you choose the right locksmith in Naperville, Illinois. Let's begin!
Inquire About Experience
One of the most important things to consider when choosing a locksmith is experience. Locksmiths with a good amount of experience under their belts are more likely to provide high-quality service than locksmiths with very little experience.
At a minimum, you'll want to choose a locksmith who has been working professionally for at least five years. A locksmith who has proven his or her mettle over this amount of time has demonstrated sufficient competency.
Look for Insurance
When a locksmith is working on your property, there's a possibility that he or she could cause destruction of some kind. While this rarely happens in the world of locksmiths, it still can happen occasionally.
Fortunately, as long as the locksmith you've hired is insured, you won't have to worry about any of these damages. The locksmith will cover all of them through their insurance. On the other hand, if your locksmith isn't insured, yet causes damage on your property, you might have to cover the costs yourself directly out of your pocket.
In essence, it's extremely important to make sure that your locksmith has insurance. For your sake, general liability insurance should be all that's needed. However, if the locksmith has an apprentice, you should also inquire about whether he or she has workers' compensation insurance.
Ensure Certification
In the State of Illinois, practicing locksmiths are required to have certification from the state. If a locksmith does not have this certification, he or she is not legally allowed to work commercially. This is why, when searching for a locksmith, you will want to inquire about licensing and certification.
At the very least, your locksmith should have state certification. However, the more certifications, the better. For instance, locksmiths who are licensed with the Associated Locksmiths of America are generally seen as more reputable than those who are not.
Read Online Reviews
The easiest way to get a feel for the capabilities of a particular locksmith is to look online. Sites like Google, Yelp, and Facebook have all types of customer reviews on locksmiths throughout your area. Simply look for a locksmith with positive reviews and give him or her a call.
Ask for an Estimate
Before agreeing to any services from a locksmith, it's wise to inquire about costs. While most locksmiths charge comparable rates, you can never be too sure of what your particular locksmith might charge. Simply asking for an estimate of the work that you need done can save you from encountering a huge bill in the future.
If a locksmith won't give you an estimate, you should look elsewhere. There are plenty of professional locksmiths who will gladly offer an estimate.
In Need of a Reputable Commercial Locksmith in Naperville?
If you're reading this article, it's probably because you're searching for a reputable locksmith in Naperville, Illinois. If so, you needn't look any further. The locksmiths with Suburban Door Check and Lock Service are the locksmiths to call.
Insured, experienced, and certified, we know everything there is to know about locks. It doesn't matter whether you're looking for residential or commercial services, we can help you.
Contact us now to discuss your needs!