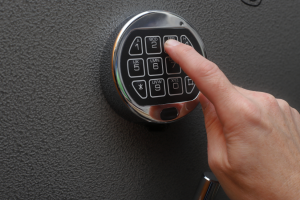 When choosing a home safe in Warrenville, Illinois, there are a number of different things you should consider. One of the most important things to consider is fire resistance capabilities.
Are you looking to learn more about fire resistance capabilities in home safes? Don't stop reading now. This article is designed to help you understand one of the most important features of any safe.
Fire-Resistant Materials
Home safes are constructed out of a number of different materials. Some of these materials are designed to offer fire resistance capabilities, and some of them are not.
Three of the most fire-resistant safe materials are composite, K-wool, and fireboard. When choosing a home safe, you may want to keep an eye out for these materials.
Understanding Fire Ratings
If you've never encountered them before, fire ratings can be difficult to understand. These ratings are assigned to most home safes, indicating how well they hold up against extreme heat.
Fire ratings take two components into account. One component is temperature, and the other component is time elapsed. Depending on which company tested a particular safe, and depending on the nature of the safe, it could be rated on a time-elapsed scale of 30 minutes, 45 minutes, 60 minutes, 90 minutes, or 120 minutes.
In addition to this time elapsed figure, there will be an internal temperature figure. This internal temperature figure is measured against a controlled external temperature. For instance, UL typically rates 2-hour fire resistance capabilities against an external temperature of 1,850 degrees Fahrenheit.
The company will then test each safe against these conditions in order to figure out the affected internal temperature of the safe. Generally, internal temperatures after two hours will measure out to around 350F. At this temperature, most items inside of a safe will remain protected.
In general, you will want a safe with at least 350 degrees Fahrenheit fire resistance capabilities of one hour in duration. One hour is the typical amount of time that it takes for a house fire to be extinguished. Obviously, the longer the duration on the safe, the better. However, the more resistant to fire a safe is, the more money it will typically cost.
Fire Rating Certification and Legitimacy
While most home safe manufacturers are honest about their claims, you can never be too sure. Just because a safe has a specific fire rating doesn't necessarily mean that rating is accurate.
Fortunately, there is something you can do to ensure that your prospective home safe fire rating is precise and accurate; you can look for a certification. Any legitimate manufacturer will have its safes tested and certified by independent testing companies.
The most commonly used testing companies are Underwriters Laboratory (UL) and Intertek (ETL). If you see either one of these names on the label of your safe, you can rest assured that its fire rating is legitimate.
If you cannot find testing certification on your prospective safe, you should probably look elsewhere. This will help you avoid the risk of purchasing a faulty product.
Looking for a Home Safe in Warrenville?
Did this article help you understand fire resistance capabilities in safes? Need a little further education on the matter? Interested in purchasing a home safe in Warrenville, Illinois? If so, Suburban Door Check and Lock Service can help.
We offer a wide variety of home safes, which we can deliver and install right in your home. Our selection includes a wide range of fire ratings, ensuring that there's one that will suit your specific purposes and preferences.
Contact Suburban now to discuss your needs!