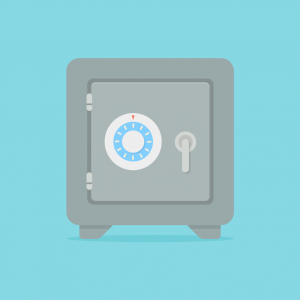 If you're looking to secure and protect valuable items in your home, there's no better way to do so than with a home safe. Home safes are not only capable of protecting valuables from shady thieves, but from fire and water damage as well.
Are you interested in buying a home safe? Need help making a choice? If so, you're in the right place. Below, we're going to explain exactly what you should do when trying to choose the right home safe in Naperville, Illinois.
Consider Security Configuration
The fact of the matter is that different safes are secured in different ways. Whereas some safes make use of keypad locks, other safes make use of combination locks. Some safes even require the use of physical keys in order to be opened.
All of these security configurations have their upsides and downsides. It's up to you to choose the one that best suits your preferences and needs.
Pick the Right Size
Home safes come in a wide variety of shapes and sizes. The size and shape of the safe you choose will be entirely dependent upon what you plan to store inside of it.
If you're storing long, heavy items such as guns, you'll likely to want to buy a safe with a good deal of height. In fact, there are actually safes out there that are specifically made to store guns. If, on the other hand, you're just looking to store away some documents, you can get by with something quite small.
It's important to note, however, that you don't want your safe to be too light in terms of weight. If it's too light, it can easily be picked up by an intruder and stolen from your home. Regardless of its length dimensions, they generally should weigh over 100 pounds.
Take a Look at the Fire Rating
One of the biggest reasons to install a home safe is so that you can protect your valuables from disasters such as floods and fires. Therefore, when buying a home safe, you might want to be mindful of its fire rating. Its fire rating determines how much heat it can withstand before its contents become damaged.
House fires average a temperature of around 1,100F, and typically burn for around an hour. We recommend finding a safe that is rated to protect at these temperatures, and for at least an hour.
Pay Attention to Construction Materials
These days, safes are made out of a number of different materials. Generally, their exteriors are made out of a combination of steel and fireproof materials like insulite and vermiculite. As long as your prospective safe has a solid, certified fire rating, its exterior should get the job done.
Another thing to keep an eye out for is the interior of your prospective safe. Interiors can be made out of a variety of materials, but are generally made out of either carpet or metal. If you're going to be storing fragile items, you should probably go with carpet. If your items aren't fragile, metal will suffice.
Looking for a Home Safe in Naperville, Illinois?
Do you need help choosing a home safe? Are you looking for a home safe in Naperville, Illinois? If so, the locksmiths at Suburban Door Check and Lock Service are the people to see.
We offer a wide variety of home safes, all of which are supplied by either Gardall or Hayman, and all of which can be seen in our showroom.
Stop by and check out our selection of home safes, or ask us any questions by contacting us now!