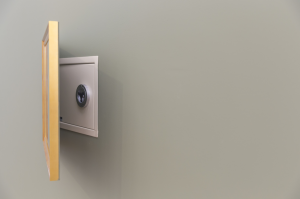 We all possess certain items that need to be protected. These items often include birth certificates, social security cards, and insurance policies, to name just a few.
How can you ensure the protection of these different items? You can invest in a home safe in Lisle, Illinois.
Do you need help choosing a home safe that is right for you? If so, you're in the right place. This blog will discuss some of the main things you should consider when choosing a home safe.
Size
One of the first things you'll want to consider when buying a home safe is its size. The size of the safe you buy will most likely depend on what you plan to store in it.
If you plan on only storing paper documents, jewelry, and medications, you can likely get by with something fairly small. If, in contrast, you're storing guns and other large objects, you might want to look for something a little larger.
In any case, it's wise to make sure that your safe is heavy enough and large enough so that it cannot be easily carried out of your house by thieves.
Fire Rating
Do you want your home safe to be able to withstand fire? If so, you might want to take a close look at its fire rating.
If you want your possessions to survive through fires, we recommend buying a safe that holds up for at least an hour in temperatures of 1,200 °F or higher. This is because it typically takes at least an hour for a house fire to be extinguished.
Interior Material
Home safes are made with a variety of interior materials. Whereas some safes' interiors are made out of hard metal, other safes' interiors are made out of soft materials such as carpet. Carpeted interiors can be great for safes that are meant to hold fragile items.
Small safes, in particular, generally have soft interiors. This is because, unlike larger safes, they can be easily transported, which increases the chances of falling and moving contents.
Protection Capabilities
Each safe that you consider is bound to have different protection capabilities. Whereas some safes will have walls that are 2 inches thick, other safes will have walls that are 4 inches thick. Whereas some safes will have keypad locks, other safes will have combination locks. Some safes will even make use of individual keys.
We recommend making sure that you're cognizant of the different options for your home safe. Reading the descriptions carefully helps to ensure that you're getting what you think you're getting. A little bit of research and a thoughtgful consultation with a Lisle safe company will help you choose the right safe for your needs.
Certification
When buying a home safe, it's important that you keep an eye out for certifications. These certifications indicate that a safe is really capable of doing what its manufacturer says it can do (ie. accurate fire readings, protection capabilities, water resistance, etc.).
Your safe should typically have one of two certifications: UL (Underwriters Laboratory) certification or ETL (Intertek) certification. These companies test safes before they go on the market, ensuring that they can truly carry out their described capabilities.
Consult with a Home Safe Company in Lisle
Do you need help choosing a home safe? In need of home safe installation company in Lisle, Illinois? The professional locksmiths at Suburban Door Check and Lock Service are the people to see.
In business since 1963, we've installed a wide variety of safes in homes throughout the Lisle area. We look forward to installing yours as well.
Contact us now to discuss your needs!