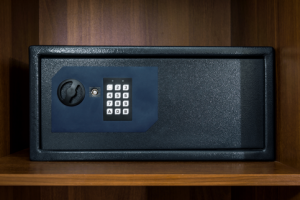 In life, there are a number of different possessions which we must keep firm tabs on. These possessions are either valuable, dangerous, precious, or otherwise, necessitating that we secure them as much as possible.
How do we keep these possessions secured? While there are quite a few options available, one of the best options is a home safe.
Are you looking to buy a home safe in Westmont, Illinois? Need help making the right purchase? If so, read on!
What You'll Be Storing
There are a number of different items which you can store inside of safes, from weapons, to paper documents, to heirlooms, to jewelry, and more. In fact, essentially anything can be stored inside of a safe.
Before purchasing a safe, you'll want to make sure that it's designed to accommodate the items you wish to store. For example, some safes are equipped to store guns, while others are equipped to store jewelry. Be cognizant of what you'll be storing.
How Much Space You'll Need
Another thing you'll want to consider when choosing a safe is how much storage space you'll need. Safes come in all different shapes and sizes, and are capable of accommodating items of all different shapes and sizes.
If you're only looking to store paper documents, you can get the job done with something small. If, on the other hand, you're looking to store guns and other weapons, you would be better suited by something on the large side.
Protection Capabilities
Not all home safes are created equal. Each different safe is designed to provide different levels of protection.
While some safes are equipped to defend against fire, other safes are equipped to defend against water. Some safes have all of the protection capabilities imaginable, making them impenetrable to all external elements.
Lock Type
Safes come with a variety of different lock types. However, the most common types of locks that you'll find on safes are keypad locks, key locks, and combination locks. Each different type of lock provides its own benefits, but possesses its own drawbacks as well.
There is no right or wrong choice; it all comes down to what you feel most comfortable with. You might find it nice, however, to not have to use a key every time you want to get into your safe.
Weight
When you buy a safe, you want to ensure that it can't easily be stolen. How do you ensure that your safe is not easily stolen? By choosing a safe which weighs too much to easily pick up.
Heavy safes are not only difficult to steal, they're usually well-built as well. When choosing between two safes, it's wise to always choose the heaviest one.
Your Budget
When you buy a home safe, it's only one of many investments which you'll make in your life. For this reason, you've got to work within a budget. You can't necessarily blow your entire savings on the nicest safe you find.
Set a minimum amount to spend, set a maximum amount to spend, and find a middle ground between those two figures. This will ensure that you're not abusing your bank account.
Buy a Home Safe in Westmont, Illinois
Do you have an idea as to what you're looking for? Looking to buy a home safe in Westmont, Illinois? If so, we here at Suburban Door Check and Lock Service are the people to call.
We offer a wide variety of home safes at different shapes and sizes. Care to check them out in person? Stop by our showroom.
Have any questions? Contact us today!