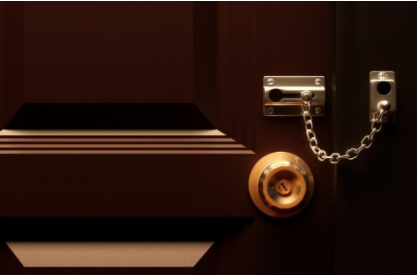 A world without door locks would be a world in chaos. Think of how much theft would go on if people could just freely stroll into any building they please. Locks are absolutely vital to the proper management of a society.
But, after a while, even locks can go bad. And once they do, they leave your home or business susceptible to those who carry ill will.
So how do you know if your locks have gone bad? What are some reasons to replace door locks? Let's get into it.
You've Recently Experienced a Break-in
If someone has broken into your home or your business and there are no signs of forced entry, it means that they somehow got in through one of your doors. This is a sure sign that your locks are no longer getting the job done.
Not only will your locks leave your structure vulnerable to other thieves, they will continue to leave it vulnerable to the thief who already broke in.
A break-in through your front door means one of two things. One: your lock is broken and can be easily manipulated without a key. Two: Somebody has a key to the lock and can gain easy access at any time.
Your Locks are Old and Worn Down
Another sign that you should replace or repair your door locks is if they look and feel worn down.
For instance, if your lock jiggles around every time you put a key into it, it's not sturdy enough to hold up through the force of an unwanted intruder. It may lock your door to an extent, but it's not as strong as it could be.
It's recommended that you secure your doors as much as mechanically possible at all times. This can only be done with sturdy, high-quality locks.
A Tenant With an Appropriate Key Has Just Moved Out
Maybe one of your roommates has just moved out but still has access to a key? Perhaps you've got an ex-partner who you're no longer with but who still has a key to your door?
In any case, if someone who no longer lives with you still has a key to your house or apartment, you need to change your locks. While this person may not mean any harm to you, it's still too risky to let them continue having a key to your dwelling space.
The only way to ensure that they don't enter your dwelling is by changing your locks so that their key no longer works.
It's Hard to Turn Your Key
A sure sign that you need to replace your locks is if you're having trouble turning your key each and every time you try to open your doors.
After a while, the gears inside of a lock will start to wear down. Instead of gently rolling off of each other, they will start to grind against each other. This is a sure sign of mechanical deterioration.
The longer you let this deterioration occur, the less secure your lock will become. It's best to just change the lock entirely so that your security is ensured.
Looking to Replace Door Locks?
Do any of the above signs ring true to your locks? Are you looking to replace door locks on your home or business? If so, you're in the right place. We here at Suburban Door Check & Lock Service provide door locks of all kinds.
Whether you're looking to secure your home or business, we've got you covered. Capable of installing everything from electronic locks, to key locks, and much more, our goal is to keep your property as safe and protected as possible.
Interested? Contact us today!