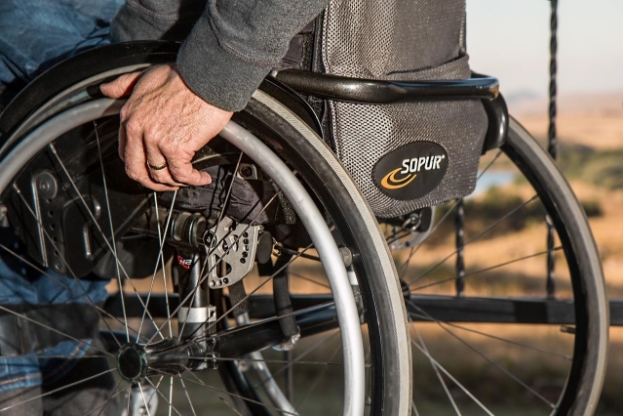 ADA, or the Americans with Disabilities Act, is a law that prohibits discrimination against the disabled with the goal of successfully integrating them into public life. No matter the size of your business, large or small, it needs to comply with two ADA requirements:
to make the business accessible to everybody and to not discriminate in employment. Here at Suburban Door Check and Lock Service, we can help your business comply with the first of these requirements. We supply businesses all across the Chicagoland area with accessibility-related items, such as ADA handicap door openers, ADA door closers, and automatic openers. After all, having everybody being able to access your business not only is the law, it can also help your bottom line.
Identify Architectural Barriers to Your Business
One part of the ADA is that all newly constructed and newly renovated businesses need to be accessible to people with disabilities. This includes things like wheelchair ramps, large restrooms, and wide doors, but it also includes the ability to actually access the building.
According to the ADA, at least one door should be accessible at each accessible entrance, each tenant space in a mall, accessible rooms and spaces within buildings, entrances to buildings from parking structures, at least one secured entrance, along the building's required route of evacuation, and public entrances serving different fixed routes within transit facilities.
Here at our door check and lock service in Westmont, IL, we'd recommend installing items like ADA handicap door openers, ADA door closers, and automatic openers. Here's a look at how each one of these tools can help with ADA accessibility.
ADA Handicap Door Openers
ADA handicap door openers are a cost-effective and efficient way to make your business handicap-accessible. Our locksmiths can help outfit your business with an ADA-accessible entrance or a door that opens with the push of a button. You can also easily convert your existing manual doors to automatic ADA-compliant doors. We offer a few different types of ADA handicap door openers, including ones where you press a button to open a door and ones that sense when a person is approaching and then open the door for them.
ADA Door Closers
ADA door closers come in a variety of different types, and they are rated by their opening/closing force "Size." For instance, ADA requirements are a maximum of 5 pounds of closing force for interior doors and 8.5 pounds of closing force for exterior doors.
Automatic Openers
Installation of automatic door openers to help the handicapped access any building is quite simple. We carry a variety of different brands and different types of automatic openers to help your business be ADA-compliant.
Contact a Chicagoland Locksmith
If you're looking to make your business ADA-compliant, contact us at Suburban Door Check and Lock Service today. We've been based in Westmont, IL since 1963, and we've slowly grown into a company with 28 service vehicles that serves the entire Chicagoland region. Contact us today to learn about your options for making your business ADA-compliant.